My Data Privacy Was Breached By Carphone Warehouse, Could I Claim Compensation?
Welcome to our guide exploring data protection breach claims against Carphone Warehouse.
If you provide a company with your personal information, like credit card details, email addresses, phone numbers, you should be able to do so with confidence that this information will be held securely, and that it will not be misused or allowed to fall into the wrong hands. 
This is a right that is outlined in data security laws. Breaking these laws could not only put you at risk of fraud or theft or other crimes, but it could also make the company liable for paying compensation to you as well as paying fines.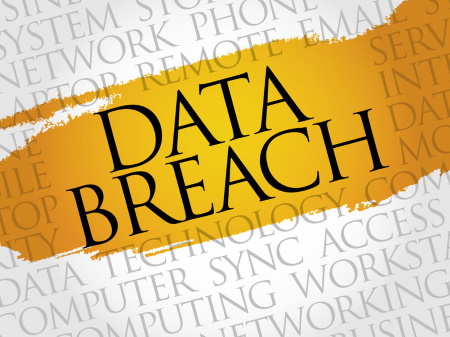 We have written this guide  to help inform you of your rights when it comes to making a compensation claim in the wake of a data breach by Carphone Warehouse. We invite you to read this guide and to get in touch with us if you would like more information or if you would like to talk to us about making a claim with one of the specialist data breach solicitors from our panel.
To get in touch with us, you can send a message through the chat box that has popped up at the bottom of your screen, or you could call us on 0161 696 9685.
Select A Section
A Guide On Data Protection Breach Claims Against Carphone Warehouse
If you have evidence that you have been the victim of a data breach and you wish to know more about what you can do about it, this article may be what you need. 
We are going to cover the information you will need to know before going forward, such as how data protection laws work with examples of real-life incidents. This will help give you an idea of whether or not you could be entitled to make a data breach compensation claim too.
It is also important that you have at least an outline of what the process of making a data breach claim entails before you begin. We have, therefore, included details of how the damage you have suffered could be valued, what steps you can take to begin a claim, and how working with our panel of No Win No Fee solicitors can make things easier for you. 
If at any point you see something in this guide that you'd like to learn more about, please get in touch with us and one of our legal experts will be happy to provide you with free, friendly advice.
What Are Data Protection Breach Claims Against Carphone Warehouse?
A data protection breach is a situation in which a company has failed to keep the personal data it stores secure from being accessed by other third parties or from being used in ways you haven't consented to. 
This would be a breach of the obligations they have under data protection law. A data protection breach can happen because these regulations weren't adhered to closely enough, or because they were deliberately disregarded. 
For example, data could be breached because of holes in a company's cybersecurity, or because paper documents were accidentally misplaced. But they could also occur because a company willingly chose to break the law, for example by using personal data for marketing purposes, or for monitoring employees.
There are more details about what the laws say that a company can and cannot do with people's personal data in the next section.
Sharing Of Customer Data With Third Parties Under The GDPR
It is against the law for a company taking and holding your data to do any of the following:
Collecting your data in any way that is not lawful, transparent, and fair

Collecting your data for purposes other than those stated to you

Collecting more data than the kind that they need for the stated purpose

Storing the data beyond the point where it is no longer needed

Failing to ensure that the data is accurate and up to date

Failing to keep the data held securely

Failing to provide proof that these conditions have been met.
These principles are those outlined in the General Data Protection Regulation (GDPR), a European law enacted into UK law by the Data Protection Act 2018. The Information Commissioner's Office is responsible for enforcing these laws. 
There will be more information on the Information Commissioners' Office and the potential role it can play in holding businesses to account in subsequent sections of this page.
ICO Fines Against Carphone Warehouse For Data Breaches
Carphone Warehouse has previously had to pay a large fine ordered by the ICO for breaches of data protection regulations. In 2018 the company was fined £400,000 by the ICO following an investigation into a data breach that occurred in 2015. The investigation found that cyber-attackers had been able to gain access to the personal information of over 3 million  customers and around a thousand employees.
The information that was compromised in this breach included names, addresses, phone numbers, and for some unfortunate individuals, historical payment information. 
This breach posed a serious risk to these people's privacy and caused the data to be at risk of being misused. The investigation found that the data breach was made possible by lax security measures that meant it was possible for unauthorised third parties to access the data via an outdated version of WordPress software.
Carphone Warehouse is not the only electronic retailer to be fined for breaching data protection rules. In 2020, the parent company of Currys PC World, DSG Retail Limited, was fined £500,000 following a data breach wherein software had been installed on the company's card reading systems that had allowed the personal details and transaction history of 14 million people to be unlawfully accessed. 
The fine was issued because it was found that the data breach was made possible by oversights in cybersecurity that represented a breach of the company's data protection responsibilities.
Calculating Compensation Claims For A Data Breach By The Carphone Warehouse
When making a data breach claim, you will need to know the extent of the damage to either your finances or mental health. This is worked out by looking at all of the different factors at play and the harm that has been done to you by the data breach. 
One factor among others to be considered is the impact on your mental health. The issue that most affects many data breach victims is the distress caused by the fear of potential consequences, like harassment, theft, and fraud.
The extent to which your mental health has been harmed will help decide the amount of compensation you could get. This can be achieved by an assessment done by a medical expert. We can help put you in touch with a medical professional for such an assessment. 
As well as helping gauge the potential value of your case, medical evidence is also vital in proving that your injuries were caused by the data breach and not something else. 
To give you an idea of the data breach compensation you could be entitled to, we've put together the below table using figures taken from the  Judicial College guidelines. 
| Injury | Compensation |
| --- | --- |
| Severe psychiatric damage | £51,460 to £108,620 |
| Moderately severe psychiatric damage | £17,900 to £51,460 |
| Moderate psychiatric damage | £5,500 to £17,900 |
| Less severe psychiatric damage | Up to £5,500 |
| Moderately severe PTSD | £21,730 to £56,180 |
| Moderate PTSD | £7,680 to £21,730 |
| Less severe PTSD | Up to £7,680 |
We appreciate that you may want a more precise estimate. Once we learn more about your case, we can provide it. So why not get in touch with us today on the number at the top of this page?
What Damages Could Be Awarded For A Breach Of Data Protection?
Other harm that can ensue from a data breach includes financial losses. These can happen because someone uses your data to access your bank accounts or to use your credit cards. 
You could also face long-term financial repercussions if a data breach causes problems with your credit rating.
You could claim back these financial losses if you can provide evidence for them. This evidence can consist of wage slips, bank statements, correspondence with your bank or your employer. This evidence can be used to evaluate the amount of compensation you could be entitled to, and to prove your claim. Without it, you may not be able to claim this form of compensation. 
One of the specialist data breach solicitors from our panel can help you to put this evidence together for your claim. Call us today to learn more.
Getting Help From The ICO After An Employer Or Customer Data Breach
The ICO is the authority that enforces data protection regulations in the UK. This is the authority you could turn to if you want there to be an official investigation into the company's conduct. If they find the organisation at fault for the breach, they could impose potentially hefty fines, such as what we saw with Carphone Warehouse. 
You can find out more about raising concerns with the ICO on their website. If you are going to make an ICO complaint, do so within the three months following your last contact with Carphone Warehouse, as the ICO's policy is not to intervene in complaints that have been left too long.
You may not get what you want from an ICO complaint, or you could find that you do not wish to go through the process in the first place. In either case, you also have the option of getting in touch with us to discuss whether or not you could make a data breach compensation claim against Carphone Warehouse.
Make A Data Protection Breach Claim Against Carphone Warehouse With A No Win No Fee Solicitor
One of the main issues that you may have concerns about is the question of whether or not you will be able to afford to make a claim, as lawyers cost money after all. One way that you could make a claim without having to worry as much about money is to make a No Win No Fee claim. 
This is a type of claim where you will give your solicitor a small, legally capped percentage of  compensation you receive if the claim is successful. 
In return for this arrangement, your solicitor will not charge you for their services before beginning a claim, and will not charge you for their services if they make a claim that fails either. And if the claim fails, you will not be obliged to pay any of their fees either. 
This is a financially safer option that still allows you to win a worthwhile amount of compensation, as the lawyer's share is capped. 
If a lawyer from our panel agrees to represent you on a  No Win No Fee basis it is often a sign that they feel the claim has favourable chances of success.
To learn more about No Win No Fee data breach claims, please get in touch.
How To Deal With A Breach Of Your Personal Data
If you become aware that your personal data has been breached, your first move should be to change your passwords and login details and to contact your bank to warn them that your information may be compromised. This is to reduce the risk of money being stolen or your personal details being misused.
Shortly after this, you should begin looking at your various options for taking action over the data breach. This could include making a complaint to Carphone Warehouse, making a complaint to the ICO, or coming to us to make a compensation claim.
Can I Start A Claim For A Data Breach?
If you want to start a data breach claim, the first thing you can do is contact Carphone Warehouse and ask them to investigate. 
They should be able to offer you an explanation as to what has happened and offer to rectify the situation in some way. If not, then you can take further action, and the record of you complaining will help to make your case stronger.
The next step could be to come straight to us to discuss making a claim with one of the data protection lawyers on our panel. However, you could try the alternative option of making a complaint with the ICO. If making a complaint with the ICO does not provide the results you wish to see, then you could always try contacting us afterwards.
Calling us is the first step towards making a compensation claim. You can speak to one of our advisors and they can tell you whether or not your situation could entitle you to compensation and if so, roughly how much. 
They can connect you with one of the data breach lawyers from our panel if you want to start a claim. Even if you aren't sure at the moment that you want to make a claim, they can still offer you advice and answer the questions you might have about how making claims work.
Speak To A Solicitor
There is a range of ways for you to get in touch with us if you want to learn more about seeking data breach compensation, or if you want to proceed with a claim. 
Frequently Asked Questions About Data Breaches
In this section, we've included answers to a few questions we often get asked about data breach claims. 
What happens if there is a breach of GDPR?
If a data breach has occurred then it has to be reported to the ICO within 72 hours and to affected individuals without delay. The company responsible for the GDPR could face prosecution and liability for compensation claims.
What is an example of a data breach?
One good example of a data breach would be if people's personal information was accessed by cyber-attackers due to the information being stored without adequate cybersecurity measures.
Do I need to report a data breach to the ICO?
If a data breach poses a risk of compromising the integrity of people's personal data, then the law requires that the ICO be informed within 72 hours.
Why are data breaches bad?
Data breaches are dangerous because they can put people's personal information at risk of being accessed and misused by third parties.
Where To Learn More
Thank you for reading our guide to data protection breach claims against Carphone Warehouse. We wanted to leave you with some other guides you may find useful. 
What to do if your personal data has been breached by your employer
Medical data protection breach compensation claims
Solicitor GDPR data breach compensation claims
Head here to learn about the enforcement action taken by the ICO
Head here to learn more about the ICO and what they do
The NHS guide to anxiety disorders will tell you more about symptoms and treatment.
Guide by JY
Edited by REB