How Much Could I Claim For An Upper Crust Takeaway Allergy
When you're at a train station waiting for your next train and hunger strikes, you might be tempted to grab a baguette from an Upper Crust takeaway. You'll find them in many stations, airport terminals and also on some university campuses. In this article, we're going to explain when you could claim for an allergic reaction after eating at Upper Crust.
If you suffer a food allergy, you'll need quick access to information about allergens when ordering, especially if you're worried about your train departing. Luckily, the law in the UK means takeaways, restaurants and other food businesses need to provide allergen information to those who need it. We'll look at when you could claim compensation if the information isn't available or other types of negligence which could cause you to suffer an allergic reaction.
Legal Helpline is able to provide assistance if you're considering starting a claim for an allergy to Upper Crust food. We start by proving a telephone-based, no-obligation assessment of your case. An advisor will explain how the process works and what steps need to be taken next. If they suspect your case could be won, they'll refer you to one the personal injury lawyers on our panel. They provide a No Win No Fee service, which we'll explain later on, for any claim they accept.
To discuss your chances of claiming right away, call our team on 0161 696 9685 today.
Jump To A Section
A Guide About Claiming For A Food Allergy In Upper Crust
When you book a table at a restaurant, you might have noticed that some provide allergen information on their menus. This isn't just good customer service; the allergens are listed because it's a legal requirement to do so. There is a duty of care to provide details about allergens in food that applies to all restaurants, pubs, cafes and takeaways like Upper Crust. Listing the allergens on the menu isn't the only way customers can be informed so we'll look at other options later on.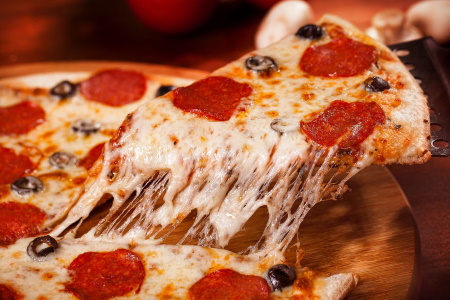 In this article, we're going to explain what food allergies are and when you could make a claim for an allergic reaction after eating at Upper Crust. We'll show you why the takeaway might have breached the rules and when compensation could be awarded for your suffering. To prove this type of personal injury claim, you'll need evidence that shows what happened, who was liable and what symptoms you suffered as a result of their negligence. Doing all of this can be quite difficult and so we advise you to have a specialist personal injury lawyer representing you.
We also advise that you get legal representation as soon as possible. That's due to the fact that there is a personal injury claims time limit of 3-years (usually from the date the reaction happened). By starting the claim early, you'll find it much easier to recall the events that led to your allergic reaction. Also, you'll give your solicitor enough time to gather the evidence required to back up your allegations.
We will provide a lot of information about claiming in this article but, if at any point you'd like to ask a question or you'd like to begin your claim, please contact the team at Legal Helpline using the contact details above.
What Is A Takeaway Food Allergy?
An allergic reaction occurs when your immune system makes a mistake and identifies a particular ingredient as something that's harmful. With all the wonderful functions the body carries out every day, it's quite surprising that an error is why some people get ill when eating certain foods.
When the allergen is detected, the immune system launches antibodies (like immunoglobulin E or histamine) to try and keep you safe. It's that process which causes the main symptoms of an allergic reaction. NHS guidance shows us that some common symptoms are:
Nausea or vomiting.
A red itchy rash called hives.
Abdominal pain.
Wheezing or becoming short of breath.
Swelling of the eyes, face, mouth or throat.
Itching or tingling in the mouth.
Becoming dizzy or lightheaded.
These symptoms can vary in severity. For some, they'll clear up in a matter of days while for others, they could lead to longer-term suffering which requires treatment in hospital.
In extreme allergic reactions, known as anaphylactic shock, the symptoms can be so severe that they are life-threatening or even fatal. Thankfully, the number of deaths caused by allergic reactions to food is relatively low with an average of 10 a year. The NHS advice regarding anaphylactic shock is that it should always be treated as an emergency and an ambulance should be called.
What Is An Allergy To A Upper Crust Takeaway?
For the purposes of this article, the types of an allergic reaction after eating at Upper Crust we are considering here are those which have been caused by negligence. We'll look at how a takeaway should provide allergen information and what types of negligence can cause a reaction later on. We'll also consider what laws are in place to protect consumers.
If you're unsure whether you'll be entitled to make a claim, why not call one of our specialists? We provide free legal advice even when you don't continue on to make a claim.
How Commonly Are People Affected By Allergies?
Here are some statistics regarding allergies from the charity Allergy UK. Importantly, their data isn't based purely on food allergies but still makes interesting reading.
Around 44% of adults in Britain are allergy sufferers. About half of those people suffer from more than one allergy.
The rate of hospitalisations for anaphylactic shock increased by 615% in the 20-year period ending in 2012.
Estimates suggest that the cost to the NHS each year for treating allergies is around £900m.
If you'd like to see further statistics, please review the Allergy UK factsheet here.

Notifying A Takeaway About An Allergy
When you visit a takeaway, you might ask them if they'll remove a particular ingredient from your food. That might be because you don't like its taste or texture, or it could because you're allergic to it.
It's possible that your request will be turned down, especially if the staff don't prepare the meal on-site and you'll be told to choose another item from the menu. However, if the order is accepted, but you suffer an allergic reaction because your request wasn't completed properly, you could be able to ask for compensation if you can show that the takeaway was responsible for your suffering.
If you'd like us to review whether your case could lead to a personal injury claim, please get in touch and explain what caused you to suffer. An advisor will answer any questions you might have and could connect you to a personal injury solicitor on our panel.
What If Your Allergy Notification Is Ignored?
So, in the scenario from the previous section, you could ask for the following modifications to your baguettes, sandwich or drink:
No oats.
No tomatoes.
No fish.
No cheese.
No wheat.
No eggs.
No nuts.
No milk.
Again, the takeaway is perfectly entitled to refuse your request for any reason. However, if they do take your order but ignore or forget your request to remove an ingredient, you might be allowed to claim against them if their negligence led you to suffer from an allergic reaction.
Evidence is very important when making any type of injury claim. In this scenario, medical records could be used to show what impact the allergic reaction had on your health. Also, you could gather details of any witnesses who heard you make your request to staff. Finally, if the receipt for your meal highlights the changes you asked for, this could also be used to show what you requested.
If you decide to call Legal Helpline about your claim, please try to collate as much evidence as possible. Our advisors can review it and supply it to a solicitor from our panel if your claim is strong enough.
How Negligence Could Expose People To Allergens
Most food businesses will invest a lot of money to ensure they meet their legal duty of care when selling their products. However, despite that investment, mistakes can still cause customers to suffer. For instance, an allergic reaction could be caused by:
Staff providing inaccurate allergen information.
Failure to display signs regarding allergen information.
Using the incorrect ingredients in the food product.
Not adhering to food safety procedures which leads to cross-contamination.
If you can show how a negligent act caused you to suffer an allergic reaction after eating at Upper Crust, we could support you in starting your claim. Why not explain why you think you have a valid claim to one of our specialists and we'll check your eligibility to seek compensation.
What Consumer Rights Could I Have?
There are many different laws in the UK which aim to protect consumers and tell food producers what their obligations are when selling different types of product. In fact, there are so many different food laws that we can't list them all here.
One piece of legislation that means items should arrive as advertised and fit for the intended purpose is the Consumer Rights Act 2015. This act could be breached if you're sold food that doesn't contain the ingredients listed on its packaging or the menu.
Don't get too weighed down by legislation though, that's the job of your solicitor. If you've got a valid claim, we'll connect you to a specialist solicitor from our panel and let them deal with the legal complexities of your case.
Can People Claim If They Didn't Tell The Takeaway?
Many people who suffer from food allergies will make a point of telling takeaway staff about their illness when purchasing food from them. However, there's no legal duty on consumers to do so. However, there is a legal obligation for retailers and food outlets to provide adequate allergen information to customers at the point of sale.
This can be done in many ways which we'll cover in the next section, but if it doesn't happen, and you suffer an allergic reaction, you could still claim compensation when you didn't tell the takeaway staff about your condition. Please get in touch with an advisor for free advice on starting a claim.
Allergy Notification Failures
So, if a takeaway or restaurant has to tell customers about allergens, how should they go about doing so? Well, here are a few methods that can be used:
Listing each allergen on the menu next to each meal.
Displaying allergens (in bold or underlined) on pre-packed food ingredients.
Letting staff provide allergen advice when requested.
Displaying a notice board that tells customers where they can get allergen details.
If you can show that there was no obvious way of finding out about allergens when you placed your order, you might be able to begin a claim if you subsequently suffered a reaction. Let us know what evidence you can supply, and we'll review your options with you.
The 14 Common Allergens
There are many different food allergens that can cause allergic reactions but by law, food businesses only need to tell consumers about 14 of them. For your information, here is the full list of allergies covered by The Food Information Regulations 2014:
Lupin allergies.
Cereals (containing gluten) allergies.
Celery allergies.
Milk allergies.
Fish allergies.
Nut allergies.
Peanut allergies.
Crustacean allergies.
Egg allergies.
Sulphite (sulphur dioxide) allergies.
Sesame seed allergies.
Mustard allergies.
Mollusc allergies.
Soya allergies.
If you believe one of the allergens listed triggered an allergic reaction after eating at Upper Crust, we could help you begin a claim provided you can evidence the outlet's breach of duty. To discuss how you suffered, why not contact one of our trained advisors today?
Upper Crust Takeaway Menu
Each Upper Crust takeaway usually displays its menu above the serving area. You'll find breakfast dishes, hot food, baguettes, hot drinks and pastries. Importantly, since the COVID-19 outbreak, many takeaways have reduced the number of items they sell to manage supply problems and so that less staff are required to work in small kitchen areas.
No matter what meal or drink you order, you could claim for an allergic reaction after eating at Upper Crust if it was caused by one of the negligent acts listed in our guide so far. To reiterate, that could be because you weren't able to get allergen information easily, because your product was cross-contaminated by an undeclared allergen or because the incorrect ingredients were used in your food.
To find out more about claiming, please write down details about what happened and collate as much evidence as you're able to and then contact our team for free legal advice.
Calculating Compensation For Food Allergies In Upper Crust
So far in this article, we've explained what types of negligence could entitle you to seek compensation. Now we're going to discuss potential compensation amounts.
Our experience tells us that every personal injury claim is unique because each claimant is affected differently. That means we won't use a personal injury claims calculator as they usually provide confusing results. Instead, we've added a table below with some example figures from the guidelines of the Judicial College, a document used by those in the legal system to hone in on a valuation for different injuries.
| Allergic Reaction Severity | Symptoms | Compensation |
| --- | --- | --- |
| Severe | In this type of allergic reaction, the claimant is likely to spend a couple of weeks or longer in the hospital. While many symptoms will be healed, there is likely to be a permanent effect on life enjoyment and the ability to work | £36,060 upto £49,270 |
| Serious | In this type of allergic reaction, the claimant will suffer serious symptoms but, in general, they will be quite short-lived. | £8,950 upto £18,020 |
| Moderate | The claimant is likely to need a short stay in the hospital to be treated for this type of allergic reaction. Once the treatment has been administered, things should clear up quite quickly. | £3,710 upto £8,950 |
| Minor | Symptoms such as rashes, vomiting and diarrhoea which will only last a matter of days or weeks usually. | From around £860 upto £3,710 |
When compensation is awarded, the figure will be based on the severity of the allergic reaction. That means that your lawyer will need to provide evidence that shows how you suffered. If they don't you might receive less compensation than you're entitled to. Therefore, during your claim, your lawyer will arrange for you to attend a local medical assessment. The specialist who carries out the assessment will examine any physical symptoms, read your medical file and ask questions about the impact of your illness.
Then a medical report will be prepared that contains all of the relevant details. This will be sent to your personal injury lawyer.
When your claim has been assessed properly, you should receive a more personalised compensation figure. In the next section, we'll look at what else you might be able to include in your claim.
Other Forms Of Financial Compensation
As well as claiming for your personal injury or illness caused by the allergic reaction, you could also ask for any expenses or losses related to the injury to be paid back. This is called a special damages claim which could include lost earnings, medical costs, travel expenses or care costs.
To help prove your losses, we recommend keeping receipts, benefit statements, wage slips or bank statements as supporting evidence.
No Win No Fee Claims For A Food Allergy In Upper Crust
So, now that you know when you could claim for an allergic reaction after eating at Upper Crust, what's stopping you from starting a claim today? We know that many claimants stall because they start thinking about how much the claim will cost them. To ease that worry, and to reduce your financial risk, our panel of specialist lawyers work on a No Win No Fee basis for any claim they take on.
At the start of your claim, a solicitor will need to verify that there's a reasonable chance of making a successful claim. If they're happy to continue, and you want to proceed, you'll receive a Conditional Fee Agreement (CFA) to sign.
The CFA is the contract that is used to fund the claim. It provides several benefits, including:
The claim can commence quickly because there are no upfront fees.
You don't need to pay anything to cover the solicitor's fees while the claim continues.
If the claim is lost, you won't be asked to pay any solicitor's fees at all.
The CFA will also explain what you'll pay if the solicitor wins compensation for you. There is a section about a success fee, which is a nominal portion of the compensation award retained by the solicitor to cover their work. So that it's clear from the start, your success fee is listed in the CFA and is capped by law.
If you would like Legal Helpline to check whether you could claim using a No Win No Fee agreement, contact an advisor today and your case will be reviewed for free.
Contact Legal Helpline Today
If you've decided that you're ready to start your claim, and you'd like the assistance of Legal Helpline, here are our contact details:
Call 0161 696 9685 today to speak directly to a specialist advisor.
Use our live chat option to discuss your case with an online advisor.
Email

[email protected]

to explain what caused you to suffer.
Start your claim online by completing our online enquiry form.
Quick References
Thanks for completing this article about claiming for an allergic reaction after eating at Upper Crust. Please find some further guides and resources below which we think you might find useful:
COVID-19 And Allergies – An FAQ regarding food allergies during the Coronavirus pandemic.
Coeliac Disease – NHS information about the diagnosis and treatment of coeliac disease.
Latest Food Alerts – The latest product recalls of food which can be caused by undeclared ingredients.
Fish Allergy Claims – Details on claiming for an allergic reaction to meals containing fish.
Shop Accident Claims – Advice on making a claim when negligence in a shop leads to a personal injury.
Allergic Reaction To Mustard – A guide that explains when an allergic reaction to mustard could lead to a compensation payment.
Guide by BE
Edited by REG