This guide aims to show you how, in certain circumstances, if a Morrisons Pharmacy gave you the wrong medication, you may be in a position to make a compensation claim for medical negligence. We will cover how pharmaceutical mistakes happen, and what criteria you would need to be eligible to claim if you are given the wrong medication by a pharmacy.
Each claim has its unique aspects, and although we have tried to answer many of the common questions a claimant might have, you could have questions about your own claim that we have not addressed. If this is the case, please speak to our expert team on 0161 696 9685 to have your questions answered, and to have an advisor evaluate your claim for you.
Jump To A Section:
A Guide On Claims For Wrong Medication Errors By Pharmacies
If your health has suffered due to a Morrisons prescription error, this guide is for you. Within it, we take a look at how clinical negligence claims are made for pharmacy errors, such as being given the wrong medication.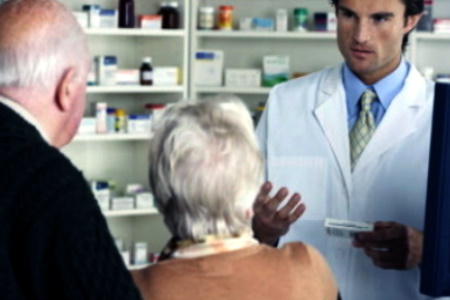 The first part of this guide explains pharmacy mistakes, how they happen, what causes them, and the effect they can have on your health. We start by explaining what a pharmaceutical error is and why this can be seen as medical negligence in some cases. We go over how taking the wrong medication or the wrong dose can cause you harm as well.
The next part of this guide is related to some of the legal and financial considerations of making a claim. Firstly, we look at the process of making an official complaint about a pharmacy. We also address the concept of eligibility and look at the things that will need to be true about your own situation, for you to potentially be eligible to make a claim. Moving on from the financial aspects of a claim, we have provided you with a table that could help you to work out how much compensation you might receive, and also a list of some of the commonly awarded kinds of damages that claimants receive. Lastly, we give some advice on how best to proceed with a claim, and also explain how a No Win, No Fee claim works, and why for some people, using a lawyer working under such a fee structure is the ideal way to make a claim.
If you have ever dealt with a personal injury lawyer to make a personal injury claim before, then much of this guide will be familiar to you, as the process of claiming for medical negligence is quite similar. If you have questions about the differences or any question at all related to your claim or the claims process, please speak to our team on the telephone number at the top of the page. One of our expert advisors will answer your questions and provide you with any more help you need.
What Are Pharmacy Prescription Errors?
What is a prescription error, and why would you be able to claim if you fall foul of one? When you visit a Morrisons Pharmacy, you expect to be handled professionally and be dispensed medication without error. When a mistake is made, then in certain cases this could be seen as being medical negligence.
Every medical professional in the UK and this includes the pharmacist, and by extension, all of the other staff working in the pharmacy, have a duty of care towards every patient. This duty of care is to never do anything that could harm a patient unnecessarily. When this duty of care is not met, medical negligence might have taken place.
If you were to become the victim of a pharmacy mistake that was caused by medical negligence, you may be eligible to make a compensation claim for any harm you have suffered. We will cover the criteria for being potentially eligible to make a claim in a later section. However, if you believe you may well have a valid claim and want to know how best to proceed with it, you can call our team to have your claim evaluated today.
What Are The Roles And Responsibilities Of Pharmacists?
When you visit a pharmacy, the pharmacist and the pharmacy staff have several roles that they fill. The pharmacy will fulfil its duties in dispensing medication as part of the primary healthcare system in the UK. However, other duties and responsibilities could include:
Answering medication-related questions, or providing advice on medication.

Providing advice and information on health issues such as weight loss, blood pressure management and smoking cessation.

Keeping abreast of new developments in pharmaceuticals, and ensuring new medications are stocked.

Dispersing health and safety responsibilities in a compliant manner.
These are just a few of the roles that a pharmacy has. If a mistake is made while fulfilling any of these, then it could be that medical negligence has taken place, and a claim is possible. Speak to our team to learn more about this.
In What Circumstances Could I Claim For Wrong Medication Errors?
As we have already covered, if you become the victim of a mistake made at a pharmacy, such as being given the wrong prescription, then if you suffer an illness because of it, you may have a valid claim. There are several different ways that mistakes can happen at a pharmacy, for example:
 The wrong medication could be picked from the shelf by the pharmacy staff, and then given to a customer.

The pharmacy staff might pick the wrong dose of the right medication when making up a prescription, and give it to a customer.

A customer may be given inadequate instructions or entirely the wrong information about how to take their medication.
These three basic mistakes could be the basis of almost every pharmaceutical error a customer could become the victim of. In such cases, a medical negligence claim may well be possible. Speak to one of our advisors to learn how to make a claim today.
What Could Be The Effect Of A Pharmacies Prescription Error?
There are many pharmacy error consequences, ranging from minor to life-threatening. These could include:
A severe allergic reaction to medication that results in

anaphylaxis

and possibly death.

An allergic reaction to the medication that results in

less severe symptoms

than anaphylaxis.

A non-allergic reaction that can cause health issues ranging from insomnia to damage to internal organs.

Your underlying medical problem may get worse as you have not taken the correct medication that you were prescribed.

If you take too high of a dose of medication, you could suffer an overdose.
All of these health problems could be caused by a pharmaceutical error, and if it can be proven that a pharmacy or one of the pharmacy staff was to blame for the mistake, it could be possible to make a claim. You can find out more about making such a claim by speaking to our team.
Reporting A Pharmacy Error
The process of reporting a pharmacy error is both simple and standardised. The National Health Service (NHS) operates a unified complaints procedure across all healthcare units, including NHS registered pharmacies.
You have 12 months to make your complaint with the NHS, and you can do so online via email or face to face. You cannot make a complaint by telephone. The NHS takes complaints seriously, and each one is fully investigated. You will be informed of the outcome of your complaint, and whether the NHS believes medical negligence took place. If the NHS does not admit responsibility, you will need to be able to prove that clinical negligence took place in order for your claim to be a success. This is something we can help you with, so call our team to find out how.
Are You Eligible To Claim Against A Pharmacy For A Wrong Medication Error?
In the same way that people making personal injury claims must be eligible to do so, any person wanting to make a medical negligence claim will need to demonstrate that they are eligible to do so, too. With a clinical negligence claim, this generally revolves around being able to prove that the claim meets the three main eligibility criteria, which are:
A medical professional owed you a duty of care.

This duty of care was not met, and a prescription or pharmacy error occurred.  

As a result of the error, you developed an illness or injury which inflicted pain and suffering. Had the medical professional taken alternative action, the harm could have been avoided.
The onus will be on you, the victim, to prove all of this. Of course, a solicitor will be able to assist you as it is probable that you cannot meet all three eligibility criteria without having a legal firm help you prepare your claim. This would include gathering and correlating evidence to submit in support of your claim. If you would like to find out the many ways that our legal team can help you, please call us. They will answer any question you have.
Pharmacy Wrong Medication Compensation Claims Calculator
If you have had dealings with a personal injury solicitor before, then you might have tried using a personal injury claims calculator to get a rough idea of how much compensation your case could have been worth. This table below can fulfil a similar function. It is based on the Judicial College Guidelines, a legal publication used by solicitors and the courts to value claims.
| Medical Condition | Severity | Payment | Info |
| --- | --- | --- | --- |
| Illness | Minor | Up to £3,710 | A category of illnesses that could have symptoms such as severe (disabling) pain, cramps (stomach/muscle), diarrhoea, etc. These symptoms would last from a few days up to a few weeks. |
| Illness | Moderate | £3,710 to £8,950 | A category of illnesses that could have symptoms such as cramps (stomach/muscle), diarrhoea, changes to the bowel function, general tiredness and fatigue, etc. The most serious symptoms would clear up quite quickly, with at most a few weeks, but lingering symptoms could last for up to two years. |
| Illness | Serious | £8,950 to £18,020 | A category of illnesses that could have symptoms such as diarrhoea, cramps (stomach/muscle), vomiting, etc. These symptoms would get less over two weeks, but there would be other long-term possibly permanent symptoms such as problems with bowel function, inability to enjoy food or sex, and problems with the bowels. |
| Illness | Severe | £36,060 to £49,270 | A category of illnesses that could have severe possibly life-threatening symptoms such as diarrhoea, dilapidating pain, nausea, sickness, fever, cramps, and these would require a long stay in hospital to treat, with potential long-term health issues into the future. |
If you would like to receive a more accurate estimate of the level of compensation you may be awarded, a lawyer will need to value your claim for you. One of our advisors can organise this for you if you give our team a call.
Special Damages Which You May Claim
If you make a successful claim for a pharmaceutical error, whether you were offered an out of court settlement, or the claim went to court for a decision, then the compensation you receive may be made up of two different kinds of damages: general damages and special damages.
General damages relate to the physical aspects of the claim—the pain, suffering and trauma you were forced to go through. The amount of compensation you win will depend on how severe the pain and suffering was, how long it lasted, the kinds of treatment you were administered, and the long-term prognosis for a complete recovery. Damages could include:
Permanent disabilities resulting in loss of life quality.

Long-term impairment affecting work and private life.

Traumatic or invasive medical treatment.

Psychological damage.

General pain and suffering.

Stress and trauma.
Special damages relate to non-physical aspects of the claim, namely the financial losses the claimant has incurred to date or may incur in the future, due to their illness. To claim for costs already incurred, the claimant will need to provide invoices, receipts, bills, or tickets to prove the costs. Damages could include:
Lowered future work prospects that will affect projected earnings.

Loss of wages or salary due to not being paid for taking time off work.

Private medical costs for healthcare you had to pay for out of your own pocket.

Costs associated with hiring in a nurse or other at-home care.

Out of pocket expenses such as travel tickets.
These are some of the commonly awarded kinds of damages, but there are more. Speak to our team today to find out what types of damages you may be able to claim based on your own circumstances.
Steps To Making A Prescription Error Claim
If you believe you have a reason to make a medical negligence claim due to a pharmaceutical error, following these three steps below will ensure you get the legal help you need:
Speak to one of our team, who will answer your questions and provide you with important information. For example, just as there is a personal injury claims time limit, there is also a time limit for making clinical negligence claims. Our team will tell you which applies.

An expert advisor will go over your claim with you and evaluate it, then let you know whether your claim could be valid or not.

If your claim is valid, a medical negligence solicitor will begin processing it for you.
Call our team on the number at the bottom of this guide to start this simple new claims process.
Why Claim Against A Pharmacy With Our Team?
Our panel of medical negligence solicitors has over 30-years of experience across a wide range of clinical negligence claims. They will always do everything in their power to ensure your claim is a success, and that you get the maximum level of compensation possible.
Our team will always be on hand to update you on the status of your claim, and to let you know what we have been doing on your behalf. We use plain English with no legal jargon so that you understand everything fully.
No Win, No Fee Prescription Error Claims
By using the services of a No Win, No Fee solicitor, you are making sure of two things. Firstly, you have access to the expert legal help you need to make a successful medical negligence claim. Secondly, you will be minimising some of the financial risks that are traditionally associated with making a claim.
Your solicitor will not expect to be paid any kind of upfront fee to start working on your claim. They also will not ask you to pay any ongoing fees while they are working on your case, even if it takes many months to process it and reach a resolution. And if the claim is a failure and you don't receive any compensation at all, the solicitor will not expect to be paid any of the fees they have accrued so far.
If your claim is a success though, your solicitor could ask you to pay a small contribution toward their costs, known as a success fee. This would be deducted from the compensation awarded at the end of the claim. Success fees are legally capped and will be agreed at the outset of the claim.
If you would like more detailed information about making a No Win, No Fee claim, and to find out whether it would be possible to make such a claim based on your own circumstances, then please speak to one of our expert advisors in the number below, today.
Begin A Claim Against A Pharmacy
Have you been the victim of a pharmacy medication error at a Morrisons Pharmacy? Did you become ill or your health suffer in some other way because of the error? If this is the case, we may be able to help you to make a compensation claim. Please contact our team on 0161 696 9685. One of our advisors will talk through your claim with you, explain what legal options you have, then give you some free legal advice on the next steps you should take.

Resources
These external pages have additional information that could be pertinent:
NHS Information About Anaphylaxis
How To Raise Concerns About A Pharmacist Who Has Been Negligent
NHS Information About Drug Allergies And Their Symptoms And Treatment
We have published these other guides, that you may like to look over:
Claiming Against A Pharmacy For Medical Negligence
Care Home Medication Error Claims
How To Claim For A Pharmaceutical Mistake At Sainsbury's Pharmacy
Guide by MR
Edited by REG