I Was Harmed By A Pharmacies Wrong Medication Error, How Do I Make A Claim?
Have you developed sickness, dizziness, breathing difficulties, or other harmful symptoms after taking the wrong medication as a result of a Paydens prescription error? When you visit a pharmacy with a prescription to fill, it's expected that the medication you receive will be what has been prescribed to you. But what happens if you suffer harm because a pharmacist from a Paydens Pharmacy dispensed the wrong medication, gave the wrong instructions, or the wrong dosage?
Within the below sections, we offer useful guidance and support to those who have found themselves the victim of a medication error in a pharmacy. Included is information concerning pharmacy negligence law, as well as some examples of pharmacy dispensing errors that could cause harm to patients. You can also find information about settlement amounts for prescription error claims. 
If you'd like to ask us a question about your own experience of receiving the wrong medication at a pharmacy, or you wish to start a claim, then Legal Helpline would be happy to assist you. All you need to do is call 0161 696 9685 for free advice.
Jump To A Section
A Guide To Pharmacy Wrong Medication Negligence Claims Against Paydens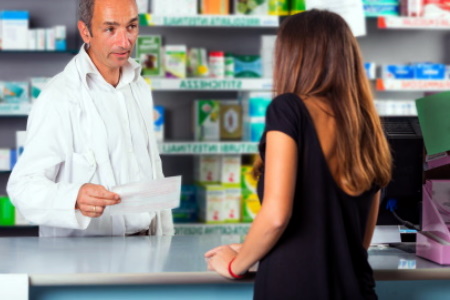 Have you received the wrong medication because of a Paydens prescription error, leading you to take a medicine that wasn't meant for you? Perhaps it was the right medication but the wrong dose? Has the mistake by Paydens detrimentally affected your health? If so, you could consider pursuing a claim for compensation.
A pharmacist has a duty of care to ensure that the service they provide is safe and professional and in accordance with certain standards. If you have suffered due to a Paydens Pharmacy wrong medication error, and you could prove that the pharmacist had been negligent, you may be able to take legal action to help compensate you for the suffering and pain you've experienced, as well as any loss of amenity. It may also be possible to recover any financial expenses or losses that have been incurred because of your injuries.
Below, we look at what constitutes negligence by a pharmacy. Also included in the sections that follow is advice and guidance on making pharmacy negligence claims, including some information on how claims could be calculated and how much compensation you could receive.
What Is Wrong Medication Negligence By A Pharmacy?
Wrong medication negligence is, essentially, the negligence of a pharmacist to provide safe, effective services. If you suffer negligence by a pharmacy that leads to you taking the wrong medication, the wrong dosage, or taking medication incorrectly, it could cause a variety of ill-effects, such as overdosing, undertreatment of medical conditions, or even allergies and drug interactions. These could have the knock-on effect of making your health much worse.
If you have suffered harm as a result of a Paydens Pharmacy wrong medication incident, it may have been because your medication was incorrectly mixed, the labels were incorrect, or because you were given the wrong prescription, or the wrong dosage of medication, for example. While sometimes pharmacy technician negligence might not lead to any harmful effects being suffered by patients, in other cases, where it does, the patient could be eligible to claim compensation.
What Is The Role Of A Pharmacist?
A pharmacist has many responsibilities, some of which include:
Ensuring that medications dispensed and supplied to patients are of good quality

Ensuring that medications supplied are in accordance with the law

Ensuring that medications are suitable for those patients who will be using them

Ensuring that they can give advice to patients on how to take medication, what side effects they could experience and responding to questions about those medications
In addition to this, pharmacists should also:
Supervise the supply chain of medications and ingredients, ensuring that it is safe and effective

Supervising prescription preparation and ensuring there are quality control measure in place 

Responding to their patient's queries regarding their symptoms and advising them according to the professional standards they are expected to adhere to.
The standards a pharmacist should adhere to are detailed in the General Pharmaceutical Council's publication on Standards for Pharmacy Professionals, which can be found here.
What Wrong Medication Negligence Circumstances Could I Claim For?
There are a variety of mistakes that could be made while administering, dispensing or giving instructions on medicines, but the risks of errors should be minimised by pharmacists putting into place measures to protect their patients from avoidable harm. If these measures fail or are not adhered to, and this causes a patient to suffer physically or mentally, this could be considered clinical negligence. Examples of pharmacy medication  negligence could include a patient being given:
someone else's prescription

the wrong type of medication

the wrong dosage of medication

mislabelled medication

the wrong instructions of how to take the medication

medication that has not been mixed correctly

out of date medication

damaged medication
If you have suffered harm from one of the above incidents, or any other act of pharmacy negligence, then why not call Legal Helpline on 0161 696 9685 to see if you could be entitled to claim compensation.
What Could Be The Effects Of A Prescription Error?
Pharmacy medication errors could cause a number of different types of harm. If you've been the victim of a Paydens Pharmacy wrong medication incident, you may have suffered:
An overdose – Taking medication that is not meant for you or taking too high a dosage of medication could cause an overdose. While with some medicines, this could cause only minor symptoms, with other medications, this could cause serious issues, such as breathing difficulties, unconsciousness, and even death.

Undertreatment of an existing condition – If you are given too low a dose or told to take doses of medication too far apart, this could mean your condition could be undertreated. This could cause it to worsen, and this could mean your prognosis could be poorer, or that you would have to undergo more extensive treatment.

An allergic reaction – Some people could be allergic to some medicines and known allergies should be included in a patient's medical records so that doctors would not prescribe such medications to those that are allergic to them. However, if the wrong medication is dispensed, and it is something the patient is allergic to, then they could suffer an allergic reaction to it.

A drug interaction – Some drugs cannot be prescribed together as they interact in a way that could be detrimental to a patient's health. If a Paydens Pharmacy prescription error leads to a patient being given medication that interacts with medicines they were already taking, they could suffer harm in this way.
If you have suffered any of these effects from pharmacy medication errors, you could be eligible to claim compensation for the avoidable harm you have suffered.
Raise Concerns Or Complaints About A Pharmacy
If you've suffered harm because of a Paydens Pharmacy wrong medication incident, you may wish to report it, not just to the pharmacy itself, but also to:
The General Pharmaceutical Council – Raising concerns about your pharmacy to the General Pharmaceutical Council could be done by

visiting their website

.

The NHS  – NHS England have a complaints procedure and you could report an NHS prescription error by following the link

here

.
Whether you have received the wrong medication and not taken any, or you've taken some and it has caused you harm, reporting the incident could help to ensure that the same mistakes are avoided in the future.
Check That You Are Eligible To Claim Compensation
If you would like to check your eligibility to make a Paydens Pharmacy wrong medication claim, you could call us on 0161 696 9685 for advice. However, it could be useful to know the criteria for making such claims.
As a claimant, you (or your lawyer) would have to prove that the pharmacist in questions had a duty of care to you and that they breached this duty. It would also need to be shown that you suffered avoidable harm because of this breach of duty.
In addition to this, you would have to make your claim before the time limit relating to your case is up. As the personal injury claims time limit, the medical negligence time bar is usually 3 years. However, the three years could be taken from the date of negligence, or from the date you were made aware that negligence had caused you to suffer avoidable harm, which could be much later. This is because you might not suffer harmful symptoms sometime after being given the wrong prescription.
Pharmacy Wrong Medication Negligence Compensation Claims Calculator
Just like in a personal injury claim, a medical negligence compensation package usually consists of two heads of claim: general damages and special damages. General damages are designed to compensate injured parties for the pain, suffering and loss of amenity experienced as a result of their injuries.
It's possible to gain an idea of the value of the general damages head of your claim.  Instead of including a wrong medication claims calculator (similar to a personal injury claims calculator) on this page,  we have chosen instead to create a table based on the Judicial College Guidelines—a legal publication that details compensation awards made by the courts for different injuries— which displays information on injuries relating to prescription error cases. 
| Type of injury | Notes | Settlement Bracket (Approximate) |
| --- | --- | --- |
| Toxicosis (Severe case) | Up to £49,270 | The injured party would need hospital admission and would have had symptoms including severe levels of pain, as well as diarrhoea, fever and more. There could be long-term implications that affect the injured party's ability to work, and they could develop IBS/functional bowel problems. |
| Short lived yet serious poisoning | Up to £18,020 | Vomiting & diarrhoea that could go on for around 2-4 weeks. Continuing symptoms could last for some time, however, and these could affect the injured party's enjoyment of food, their sex life and their bowel function. |
| Poisoning - Less Severe | Up to £8,950 | Where there are serious symptoms of poisoning that include discomfort, cramps, fatigue and more. A full recovery could, however, be possible between 1 and 2 years. |
| Poisoning | Up to £3,710 | Days or even weeks of pain, cramping and diarrhoea. |
| Damage to the kidney/s | Up to £60,050 | With significant risks of developing UTI or that result in function loss. |
| Damage to Bowels | Up to £65,440 | The injured party's ability to work might have been affected in these cases. They may also have to limit what they could eat due to the impairment of the function of the bowels. |
It's important to remember, however, that the Judicial College Guidelines only provides approximate amounts for such injuries. Your compensation would be calculated based on a medical assessment performed by an independent expert as part of the claims process. They would write a report based on an assessment of your condition and provide a prognosis. This could then be used to value your Paydens prescription error claim.
Special Damages Victims Of Wrong Medication Negligence Could Claim
As well as general damages, your total compensation payout for the harm caused by a Paydens Pharmacy wrong medication incident could also include special damages, which are designed to compensate claimants for expenses and losses they have incurred as a direct result of their injuries. These could include:
Loss of earnings – Not only could you be compensated for pay you have lost out on while recovering from your injuries, you could, if your injuries prevented you from continuing or returning to work, claim for future loss of earnings, too.

Care costs – If, because of your injuries, you needed assistance with washing, dressing, or cleaning, for instance, care costs could also be included as special damages within your claim.

Travel expenses – Travel costs that are directly associated with your injuries, such as travel to hospital appointments, or to visit your lawyer, could also be covered.

Medical expenses – Medical costs, such as prescription charges, counselling costs and more could also be included as special damages.
We must stress that keeping proof of costs and losses is vital when claiming for special damages. Receipts, wage slips, bank statements and bills could make claiming for such damages much easier. If you have no proof of a cost or loss, it could be very difficult for your lawyer to find the evidence needed to claim for it, and you could lose out on damages you would have been entitled to claim for.
Steps You Could Take To Make A Claim Against A Pharmacy
If you are considering making a Paydens prescription error claim, there are a few steps you might wish to take to help gather evidence for your lawyer to use when fighting your claim for you. These could include:
Take photographs of the wrong medication you received. It could be wise to put these next to a picture of the correct medication, so a comparison could be made between the two.

Obtain any witness details. If anyone witnessed your suffering or witnessed the dispensing error in the pharmacy, such as a friend that may have been with you, note down their contact details so your lawyer could contact them if they need to take a statement.

Write a personal statement, which could include details of how you've suffered in terms of any illness caused by the wrong medication as well as the events leading to you being given the wrong medicine in the pharmacy.

Seek legal advice. Here at Legal Helpline, we could provide you with useful advice and information regarding your ability to claim compensation for the harm you've suffered because of an error caused by a pharmacy. We could also connect you with a medical negligence solicitor (similar to a personal injury solicitor) who could assist with your case.
Why Make Your Medical Negligence Claim With Us?
If you're wondering where to look for help and support with a Paydens Pharmacy wrong medication case, then we could help you. Not only could our specially trained advisors offer a free, no-obligation case assessment, but they could answer your questions about making a claim for compensation. If we assess your case and feel it could lead to compensation, we could also connect you with a medical negligence solicitor who would offer to pursue your case on a No Win, No Fee basis. As we'll explain below, No win, No Fee Agreements are designed to offer claimants financial protection and peace of mind.  
We pride ourselves on our straightforward, jargon-free service, and feel that it is vital that claimants understand where they stand when it comes to making a clinical negligence claim. Many of our previous clients have recommended us to others, and we feel that this confidence in our service is not misplaced. We are here to help you right the wrongs you have experienced.
No Win, No Fee Wrong Medication Negligence Claims Against Pharmacies
You may benefit from having a specialist negligence lawyer (similar to a personal injury lawyer) work on your claim for you. A specialist medical negligence solicitor could not only help to build a case against the liable party on your behalf, they could also advise you on whether a wrong prescription settlement could be appropriate for your claim or whether you could pursue a higher amount of compensation.
We feel that asking claimants to pay upfront for legal fees could be unfair, as they may already have been financially disadvantaged due to their injuries. This is why all of the solicitors we could connect you with work on a No Win, No Fee basis.
You may have heard of No Win, No Fee claims before, but you may not know exactly how they work. With this type of case, your lawyer would not expect to be paid for their services until they had negotiated a settlement for you. You would be required to sign a document known as a Conditional Fee Agreement, and there would be no legal fees for you to pay upfront, or throughout your case. Instead, if your claim is successful, your solicitor may ask for a small contribution toward their fees. This is known as a success fee and would be deducted from your compensation at the end of the claim. Don't worry, the success fee is legally capped.  If your lawyer is unsuccessful in winning you compensation, but your claim was a valid one, you wouldn't be asked to pay the legal costs at all.
Some claimants feel that No Win, No Fee claims protect them financially, and presents less of a financial risk. We feel they offer a great option for claimants who may not wish to pay upfront for their claims.
Begin A Claim Against Your Pharmacy
Whether you are seeking further information on compensation amounts for a Paydens Pharmacy wrong medication claim or would like to check your eligibility to make a claim, we could help you. We could even help you begin a claim by connecting you with a lawyer who could fight for compensation for your injuries and for the expense they have cost you. 
You can reach our advisors in several ways. If you'd like to talk to an advisor on the phone, you can call 0161 696 9685, or fill out our contact form and we'll get in touch with you. Otherwise, you could use the live chat feature or email [email protected]. We don't charge for advice, so why not call us today?
Resources
Check A Pharmacy Inspection – This link could be useful if you want to find out if your pharmacy has been inspected recently, and to see the results.
Paydens Pharmacy NHS Information – This is the information that the NHS has provided on Paydens Pharmacy.
NHS Poisoning Advice – The NHS has put together guidance for those who have suffered poisoning. You may find this useful.
Prescription Errors – Making A Claim – If you would like more general advice on prescription error claims, this page could be of use.
Taking Legal Action Against A Pharmacy – Here is some more information on making a claim against a pharmacy.
Hospital Negligence – If you have suffered negligence at the hands of the hospital doctors or pharmacy, you could find useful information here.
Guide by JS
Edited by REG