My Data Privacy Was Breached By Virgin Media, Could I Claim Compensation?
When you sign up to become a customer with a business you often have to provide your personal details. This could include your contact information like your email address or your phone number. It could also include things like your credit card number or your login details for an online banking account. When a company holds data like this, it has an obligation to keep it secure. In this guide, we explore the legal justifications behind data protection breach claims against Virgin Media.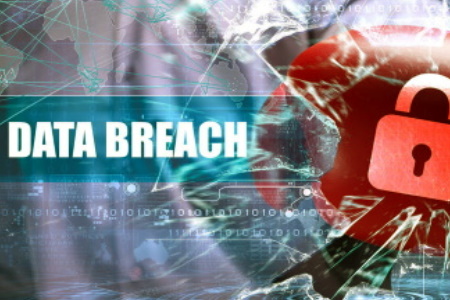 Failing to meet obligations in protecting people's personal data is a serious matter, especially if it leads to a data breach. It is not only a violation of the law that could see an organisation given a hefty fine; it could also make a company liable for paying compensation to those affected if a data breach occurs.
Legal Helpline can help you out if you have been affected by a data breach by Virgin Media. This guide explains the situations in which a data protection breach claim against Virgin media could be warranted.
If you would like further information about how to make a data breach claim, or if you'd like to connect with our panel of specialist data breach solicitors, you can contact us and speak to our team. You can use the following contact means to reach us:
Select A Section
A Guide On Data Protection Breach Claims Against Virgin Media
We want you to know your rights if you have evidence that shows Virgin Media has breached your data. That's why this article goes over the outlines of the law when it comes to data protection.
On this page is an explanation of the regulations that apply to the sharing and use of personal information and how it could be breached leading to a victim suffering mental or financial damage. This will also include examples of how data protection laws have been enforced against companies in situations like yours.
This guide will also go over the steps of the process of making a claim and how our panel of data security specialist lawyers can help you on a No Win No Fee basis.
If there is anything else that you want more specifics on, then you can contact our team and have a one-on-one consultation with one of our advisors.
What Are Data Protection Breach Claims Against Virgin Media?
A data protection breach claim is a legal action that you could have the right to take against Virgin Media if you have evidence that they have breached your data. You would need to show that as a result of the breach, you suffered either financial damage (known as material damage) or mental damage (known as non-material damage), such as distress, anxiety or depression.
A data breach is any situation in which the accessibility, integrity, or confidentiality of your data is compromised. That means any situation in which your data is accessed by someone who shouldn't have access to it, used in a way it shouldn't be, or is lost. This can happen as a result of negligence, hacking, or deliberate actions on the part of those holding the data.
How The GDPR Affects Third-Party Data Sharing
The GDPR stands for the General Data Protection Regulation. This EU law applies to anybody who processes the data of EU citizens. The UK enacted into law GDPR in the form of the Data Protection Act 2018. This legislation that regulates the use, gathering and sharing of data. You can read through the text of the data protection act here, and read a guide to the GDPR, here.
The principles outlined in GDPR that businesses must follow are
Collecting data transparently, fairly, and lawfully
Collecting only the data that the company needs
Using the data only for the purposes that were given to the customer
Disposing of data that is no longer needed
Ensuring that data is accurate and not out of date
Storing the data securely
Being able to prove that the company has abided by all of these rules
The Virgin Media Customer Data Leak
To give you an example of what a data breach and enforcement of data breach laws look like, we can consider one incident that occurred recently.
In 2020, Virgin Media was forced to admit that due to an incorrectly configured marketing database, personal information of up to 900,000 people was accessed by a third party. This information contained everything from names and email addresses, to browsing history, not only of Virgin Media customers but "potential customers" as well.
The accessed database apparently does not contain financial details. Virgin Media referred themselves to the ICO. At the time of writing, the ICO has not detailed the results of any investigations.
Source: https://www.bbc.co.uk/news/business-51760510
Calculating Damages For A Data Breach By Virgin Media
When you make a claim, it's important to accurately value the damage done. This figure has to represent fairly the amount of harm you can prove that you were put through as a result of the data breach. The next section will outline the different classifications of compensation you are allowed to seek, but for now, we will look at how one kind of compensation is calculated.
When you claim for a data breach, one of the things you could seek is compensation for damage done to your mental health. Your mental health could be compromised by the stress and anxiety induced by knowing your personal information could be compromised or misused.  Even if the situation is later resolved without you coming to any other harm, the mental distress alone could entitle you to a compensation payout.
The amount you could be awarded has to reflect the harm you have been through. To determine this, it would be necessary to undergo an assessment with a medical expert, arranged as part of the claim.
The medical expert would compile their findings into a report which would be used to prove the damage was caused by the data breach, and allow your solicitor to determine a value.
To help them do that, they could use the Judicial College Guidelines. We've created the table below that details some figures contained in the guidelines.
| Injury | Compensation |
| --- | --- |
| Severe psychiatric damage | £51,460 to £108,620 |
| Moderately severe psychiatric damage | £17,900 to £51,460 |
| Less severe psychiatric damage | Up to £5,500 |
| Less severe PTSD | £56,180 to £94,470 |
| Moderately severe PTSD | £21,730 to £56,180 |
| Moderate PTSD | £7,680 to £21,730 |
| Less severe PTSD | Up to £7,680 |
For a more accurate assessment of your compensation, including the compensation you could also claim for other forms of damage, call our team of legal advisors for an advice session.
Examples Of Material And Non-Material Damages Awarded For Data Breaches
There are two different categories into which the compensation you could be awarded falls— material and non-material damages. We've covered non-material damage in the section above.
The other kind of damage that can affect you relates to your finances. Financial losses that you could recover compensation for include things like:
Having money stolen from your account
Having your bank details used to make purchases
Losing money from having to take time off work for stress-related sick leave
Credit taken out in your name, damaging your rating
If you can provide evidence to support your claim and to calculate the amount of money you lost as a result of the breach, then with the help of a solicitor you could claim it back in compensation.
Reporting Your Data Breach To The Information Commissioner's Office
You could report your data breach to the Information Commissioner's Office as an alternative to making a compensation claim. The ICO can hold an organisation to account for failing to protect their customer's data by carrying out an investigation into the issue. They can hand down a fine to the company responsible if it transpires that the company has failed to follow the law and has allowed a data breach.
If you wish to make an ICO report then you can find out more about how to do it on this page, make sure that if you are making a claim that you do it within three months of the last time you spoke to your bank, if more time than that has elapsed then the ICO may not take up the investigation into your report.  If the investigation by the ICO does not produce a satisfactory outcome, then you could approach us, or you could come directly to us if you wish to make a claim rather than an ICO report.
Make A Data Protection Breach Claim Against Virgin Media With A No Win No Fee Solicitor
In order to make a claim you may need a lawyer to help with the technical aspects of the claim, but hiring a lawyer often costs money.
That's not the case with our data breach claims service. All of the solicitors on our panel operate on a No Win No Fee basis.
In a No Win No Fee claim your lawyer won't charge you for any legal fees for starting a claim, nor while the claim progresses, and nothing at all if your claim fails.
At the outset of the claim, you will sign an agreement with your lawyer stating that you will give them a small portion of your compensation award if they succeed in recovering compensation. This contribution is capped at a low level, meaning you take home the majority of your compensation.
To learn more about No Win No Fee claims, please get in touch with our team.
How To Get Help And Find The Right Solicitor
There are two tips we would like to share about finding a good solicitor for a data breach claim. The first is to look through reviews of solicitors online. These reviews can tell you a lot about how well the solicitors have performed in the past and how well-regarded they are by their previous clients.
These reviews can also help you to see which solicitors have worked on cases like yours in the past and are therefore more qualified to take on the case than others.
The other method you can use to find a good solicitor is to message or call us to speak to our team.
You can have a free consultation with our team of legal experts about your case and about your right to make a claim. They can offer to put you in touch with a data breach lawyer from our panel if you wish to make a claim through us.
How Victims Of A Data Breach By Virgin Media Could Start Their Claim
You could start out by making a complaint to Virgin Media and asking to speak to the company's data protection officer. This offers the company the opportunity to try and resolve the issue with you, in the form of a settlement, a refund or an apology for example.
If this fails, you could then make a report about the issue to the Information Commissioner's Office. The ICO could carry out an investigation and hand down a fine.
However, if these options do not appeal to you, or if they are not successful, you could come to us to discuss making a compensation claim. Our team of experts can provide you with a consultation on whether or not the circumstances allow for a claim, what you could claim for, and how much. If possible, they will put you in touch with a data breach lawyer from our panel with which to begin a claim.
Speak To A Solicitor
If you want to speak to one of our solicitors, or if you want to speak to one of our advisors about making a claim, then you can reach them by doing any one of the following.
FAQs On Data Breaches
What does the law say about data protection?
The law states clearly, through the Data Protection Act 2018 and the GDPR, that a company has to keep your data private and secure, and could be liable for fines and compensation claims if they allow your data to be breached.
How will I know if my data privacy was breached?
The law requires that a company informs you without undue delay after they become aware of a breach if one does occur. This should be how you find out about a breach if the company is handling data protection in the correct manner. However, other signs that could manifest include purchases that you did not make occurring on your credit card, money being transferred out of your bank account without your permission, receiving spam emails, and receiving spam text messages.
Will I need to go to court to get compensation?
Many claims are resolved with settlements before they get to court, as most companies will seek to avoid the costs and negative publicity of a court case if they can help it.
Which three principles would affect any data breach?
There are three principles in data protection: Confidentiality, integrity and accessibility. If any of these three principles are compromised in your data, you could be entitled to make a claim for compensation.
Where To Learn More
Below are some of the articles on our website that you could find relevant and useful.
Here is our general guide to data protection compensation claims.
What to do if your personal data has been breached
Our guide to medical data breach claims
Medical data protection breach compensation claims
Our guide to data breaches caused by solicitors
Solicitor data breach compensation claims
Thank you for reading our guide to data protection breach claims against Virgin Media.
Guide by JY
Edited by REB