My Data Privacy Was Breached By Flagship Group, Could I Claim Compensation?
Having your data kept secure and private is an important right, one that you should be able to rely on. Sadly, it is often the case that both government departments and private companies fail to keep their customers' and service users' data safe. These incidents are known as data breaches, and allowing them to happen could be unlawful. This article considers the legal justifications behind data breach claims against Flagship Group.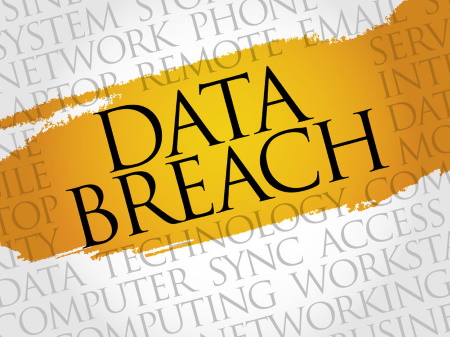 A data breach could put your financial security and your mental health at serious risk. That's why it is important that you are able to hold those responsible to account and receive some form of justice in the form of data breach compensation.
We are just the right people to help you accomplish this, as you will see in reading this guide to making data protection breach claims against Flagship Group.
Our panel of data breach solicitors can help you to make a case, and our team of legal advisers can help you to prepare for making a claim by providing you with advice and a free legal consultation. You are welcome to contact them and ask any questions you need answering in order to fill any gaps that haven't already been explained in this article.
If you want to reach our team, simply use the contact information listed below.
Select A Section
A Guide On Data Protection Breach Claims Against Flagship Group
We want to help you recover all of the compensation that you could be legally entitled to, that's why we've put this guide together. We want to help you understand the law, your data privacy rights, and whether or not you could be entitled to make a compensation claim.
We will go over these issues in the first half of this guide as well as giving real-life examples of situations where the Flagship Group has been involved in a data breach.
The latter portion of this page will focus on the process of the claim itself. With a look at things like the steps that you can take before starting a claim, such as making a complaint to the Information Commissioner's Office (ICO).
In looking at the process of making a data breach claim we will cover things like how compensation is calculated and the importance of finding a good solicitor. We will cover some of the benefits of working with our panel of solicitors, like making a No Win No Fee claim, and provide you with information about how to get in touch and start a claim.
Remember that you can call us to speak to an advisor about anything in this article. Please feel free to follow the links interspersed throughout this article to find out more from other pages on our website and the websites of other organisations.
What Are Data Protection Breach Claims Against Flagship Group?
A data breach claim is a request for financial compensation that you could make if you have been affected by a data breach.
Data protection breach claims are a form of legal action, meaning that it might go to court if the third party you are claiming against disputes the claim. However, most data breach claims are resolved one way or another before they reach the stage of going to court.
To succeed in a data breach claim against Flagship Group, you would need to prove that the breach happened, and as a result, you suffered either financial damage, or mental harm, such as ditress, anxiety or depression.
What You Need To Know About The GDPR And Third-Party Data Sharing
The GDPR is key to your right to make a data protection breach compensation claim. The General Data Protection Regulation is what outlines your rights and a data controller and data processor's obligations when it comes to your personal data.
The GDPR is a European law, it applies to all of the member states of the European Economic Area, as well as anybody based anywhere in the world that handles or processes the data of EU citizens.
In order for the GDPR principles to be enforced in this country, the Data Protection Act 2018 was introduced to enact into law the GDPR.
The principles of the GDPR are outlined below:
Data collection cannot be done in a way that is against the law or is not transparent to the person sharing their data.
Data collection cannot include data that is not needed for the purposes expressly stated when the data was requested
Data collection cannot be used for any reasons other than what was expressly stated when the data was collected
Data cannot be stored for longer than what it is needed for
Data has to be kept safe from both physical and online penetration
The data controller must provide evidence that they have complied with all of the conditions listed here.
The Flagship Group Data Security Incident
In November 2020, the online systems of the Flagship Group were taken offline following a cyberattack. The housing firm, based in Norwich, owns around 31,000 homes and employs around 1,200 people.
The Flagship Group reported the incident to the ICO and to the National Cyber Security Centre (NCSC), claiming that it believed it to be the work of either a phishing attack or ransomware attack.
The Flagship Group released a statement later in November in which they said that no customer or staff data had been accessed. However, the findings of the NCSC or the ICO have yet to be reported at the time of writing.
You can feel free to contact us for advice if you have evidence that you have been impacted either financially or mentally by this data breach.
Source: https://www.bbc.co.uk/news/uk-england-norfolk-55057547
Online Data Breach Compensation Calculator
In order to make a compensation claim, you and your data breach solicitor will have to know how much your claim is worth. To find this out, you will have to work out how badly affected you have been by the data breach.
It's possible to claim compensation for two different types of damage—financial and psychological. When we refer to the latter, we mean conditions such as distress, depression, anxiety, or in extreme cases, post-traumatic stress disorder (PTSD). In this section, we'll consider possible compensation awards for psychological harm.
Following the landmark cases of Vidal-Hall v Google Inc, it was advised by the Court of Appeal to turn to personal injury law when valuing psychological damage stemming from a data breach. With this in mind, it's possible to give you an idea of the potential value of your claim.
The Judicial College has guidelines that outline potential compensation awards for all different types of injuries. We've assembled some of those injuries in the table below.
| Injury | Compensation |
| --- | --- |
| Severe psychiatric damage | £51,460 to £108,620 |
| Moderately severe psychiatric damage | £17,900 to £51,460 |
| Less severe psychiatric damage | Up to £5,500 |
| Less severe PTSD | £56,180 to £94,470 |
| Moderately severe PTSD | £21,730 to £56,180 |
| Moderate PTSD | £7,680 to £21,730 |
| Less severe PTSD | Up to £7,680 |
When it comes to proving the causal relationship between the breach and your mental damage, as well determining the extent of the harm suffered, it will be necessary to undergo a medical assessment. Arranged as part of the claim, if you chose to work with us, our panel of data breach solicitors would ensure this is conducted as close to your home as possible.
The assessment is simple. The medical expert reviews your medical notes, assesses you in person, and puts their findings into a medical report. This report will detail the harm you've suffered and outline the length of time it will take for you to recover.
For a more precise estimate relevant to your specific circumstances, please get in touch with our team.
Could I Be Awarded Different Types Of Damages?
We've looked at compensation for psychological damage. Now let's consider financial damage.
Material damages, as they're known, relate to such damage as money taken out of your accounts, credit being taken out in your name, your identity stolen, or losing work because of personal information that is made public.
To successfully claim material damages you will need to produce proof of your losses. This means things like wage slips, credit ratings and bank statements.
For more information, please get in touch with our team.
What Is The Information Commissioner And How Could They Help Me?
The Information Commissioner's Office is the regulator of data protection standards and the investigator of data breaches in the UK. They are an independent government-funded body with the authority to dispense fines to companies found to be responsible for allowing people's data to be breached.
They are the authority that you can turn to if you believe that you have been the victim of a data breach but do not wish to speak to a data breach solicitor as a first option.
To make a complaint to the ICO, you should first attempt to contact the Flagship Group to confirm what exactly has happened with your data. There's a possibility they may offer you compensation at this stage, but it's unlikely.
In complaining to the company, you can confirm to the ICO that you have made an attempt to resolve the issue.
If the response the data controller gives isn't to your satisfaction and no more than 3 months have passed since your last correspondence with them, you can make a complaint to the ICO.
You can find out more about making a complaint to the ICO on the authorities' website here.
At this stage, if you decide you'd like to make a claim with a data security lawyer, you can contact our advice team, as it is only optional to go through the ICO complaints process. Plus, the ICO cannot award you compensation.
Make A Data Protection Breach Claim Against Flagship Group With A No Win No Fee Solicitor
A No Win No Fee claim is a safe option when pursuing data breach compensation. A No Win No Fee lawyer will not charge you upfront costs for starting a claim, and they won't charge you after the claim if you lose either.
If the claim is a success, your lawyer will deduct a small percentage of your compensation award to cover their costs. This is called a success fee, and by law it cannot go above a certain limit.
One of the advantages of making a No Win No Fee claim is that your lawyer is assuring you of their confidence of the chances of the claim succeeding. If the claim fails, they don't get paid either.
To start a No Win No Fee data breach claim, please get in touch today.
How To File A Claim For A Data Breach
You don't need a solicitor to file a data breach claim, but instructing one to act on your behalf can make life much easier.
If you wanted to go it alone, you'd have to obtain evidence and present your claim to the defendant yourself. Whereas if you work with a data breach solicitor like those on our panel, they can do this legwork for you and cover any costs of obtaining evidence, which could run into thousands of pounds.
We can help you to find the right data breach lawyer for your case by putting you in touch with our panel of No Win No Fee data breach solicitors. Simply call us on the number at the top of this page to learn more.
What Should You Do If Your Data Is Breached?
If you have evidence that you have suffered financial or mental damage because of the Flagship Group data breach, the first thing you should do is contact your bank, especially if you fear that your banking details have been accessed.
You should also make changes to the passwords and login details of your accounts. At this point you could make a complaint to the Flagship Group, followed by the ICO, but you are also welcome and fully entitled to come straight to our team.
Our legal advisors can answer any questions you might have about the claims process. They can evaluate your eligibility to make a claim and may also be able to make a rough assessment of how much compensation you could be entitled to. If they believe that you have a worthwhile chance of making a successful data breach claim, they could put you in touch with our panel of No in No Fee lawyers.
Speak To A Solicitor
If you want to speak to a solicitor or an advisor, then you can use any of the following contact methods to reach our team.
Data Breach Claims Frequently Asked Questions
In this section, we've included answers to some questions on data breach claims.
Are there different types of data breaches?
There are two main types of potential data breaches. The first is a physical breach, in which physical items containing personal data are stolen or accessed. This could include the theft of paperwork or the theft of laptops or external hard drives containing personal information.
The second is an electronic breach, in which personal details on electronic storage are accessed online, through ransomware attacks or other forms of cyber-attacks.
How much does it cost to claim for a data breach?
Hiring a lawyer could be expensive, but if you make the claim with a No Win No Fee data security breach lawyer, you could save money by not having to pay up-front costs or costs for a claim where you are not awarded compensation.
Does my claim need to go to court?
In most cases, the claims are resolved without going to court. This is often because the third party offers a settlement for the sake of not having their time, money, and publicity affected by a court case.
How do I know if I have been affected by a data breach?
Data controllers are obligated under data protection laws to notify their impacted data subjects without undue delay, according to Article 34 of GDPR. Some signs that you should look out for that could indicate your data has been compromised could include, unusual activity in your bank, such as purchases that you did not make or unsolicited spam emails.
Where To Learn More
Thank you for reading our guide to data protection breach claims against Flagship Group. Below, we've included some other resources you may find useful.
What to do if your employer breaches your personal data
What to do if a solicitor breaches your personal data
Our guide on what to do if your banking information has been compromised by a data breach
Our guide to claiming data breach compensation
Thanks for reading our guide to data breach claims against Flagship Group.