My Data Privacy Was Breached By Leads Work Limited, Could I Claim Compensation?
As well as spam text messages being inconvenient, they can cause anxiety and worry. That's why unsolicited messages are banned by the Privacy and Electronic Communications Regulations 2003 (PECR). That is just one law that has been implemented to try and strengthen data protection in the UK. Another, which you're likely to have heard of, is the General Data Protection Regulation (GDPR). If you can prove that these rules aren't adhered to, they could entitle you to claim compensation for any harm that results. In this article, we are going to explain when data protection breach claims against Lead Works Limited might be justifiable. We'll review a case where the company was fined £250,000, explain what harm data breaches can cause and show how much you could receive in compensation for a successful claim.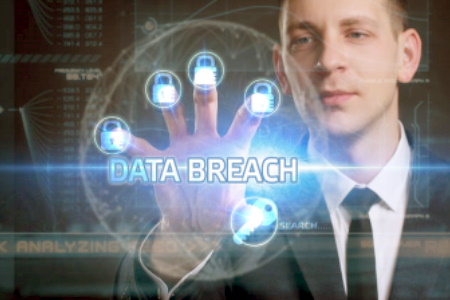 If you are thinking about starting a claim, our team is here for you. We provide a telephone consultation to review your claim along with free legal advice. There is no obligation to claim but, if your claim appears suitable, we could appoint a data breach lawyer from our panel to assist you. Importantly, their work will be conducted on a No Win No Fee basis if the case is accepted.
If you are in a position where you would like to begin a claim right away, you can get in touch with our specialists on 0161 696 9685. Whether you decide to claim or not, we'll explain your options for free.
If you would rather know more about claiming compensation for the suffering that a GDPR data breach has caused, please continue reading.
Select A Section
A Guide On Data Protection Breach Claims Against Leads Work Limited
You are unlikely to have missed the fact that the GDPR has been introduced. It affects quite a lot of our daily activities. The Data Protection Act 2018 enacted into UK law the GDPR. These laws, and others, are designed to allow you (the data subject) more control over how your information is handled by organisations (the data controller).
Thanks to these laws, there now has to be a lawful basis for obtaining and processing any personal data. Sometimes this means that you have to be told when your data will be processed. Furthermore, you might also need to agree to its use.
If data security measures aren't implemented and personal data is put at risk, the responsible party could be investigated by the Information Commissioner's Office (ICO). They have legal powers that allow them to investigate breaches of data protection laws. Importantly, whilst they can use enforcement notices to make a company change how they work or fine them for breaking the law, they can't compensate you if the breach has caused you to suffer. Therefore, you would have to claim compensation independently.
If doing so, you'll need to be aware of the 6-year time limit, which runs from the date you obtained knowledge of the breach. Please check if this applies in your case though as some claims have a 1-year time limit if they centre around a human rights breach.
Claiming is not limited to breaches caused by criminal activity. Other types of data breaches could also entitle you to claim. For example, if you suffer because somebody accidentally leaves a laptop on a bus that contains personal information about you, a claim may be justified if you go on to suffer financial or mental damage. Similarly, if a letter intended for you is sent to the wrong address, a breach may also have occurred.
How to begin your claim
Once you have read our article, please contact us if you have any further queries. We will try to answer any questions you raise, will review your case for free and let you know your options. If your case is strong enough, we could connect you with a specialist data breach lawyer on our panel.

What Are Data Protection Breach Claims Against Leads Work Limited?
Data controllers have a legal duty to try to prevent data breaches. This applies to all personal information that they have stored or processed. The GDPR definition of a personal data breach is when a security problem allows identifiable information about a data subject to be altered, accessed, destroyed, disclosed or lost in an unauthorised way.
Again, claims might be possible for any type of breach that results in financial or mental damage. So if you can prove that you have suffered harm after a deliberate, accidental or illegal data breach, you could be eligible for compensation.
It's important to note that data breaches alone do not entitle you to claim. If no harm is caused, a claim will be difficult to justify. Therefore, you would need to show that you've suffered psychiatric injuries because of distress, depression or anxiety or that the breach has caused you to lose money.
The most common breaches you'll read about involve cybersecurity attacks involving ransomware, denial of service attacks, hacking or viruses. That's because those stories make good reading. However, more simple breaches involving simple errors can cause just as many problems. For example, if your personal medical records made it into the public domain because they weren't shredded before disposal, you could suffer from stress.
Why not call our team today if you believe you've been harmed by a GDPR data breach? Not only will you benefit from a free case review, but you'll also be advised on your chances of being compensated.

How The GDPR Effects Third-Party Data Sharing
The way in which data is used these days can really speed many processes up. However, there must be a lawful basis for sharing personal information according to the GDPR. If there's not, and it results in you suffering damage, you might be able to make a claim.
Whilst these new rules mean companies shouldn't share data without your consent, it does still happen. For instance, companies might share your information for market research or advertising purposes and that's illegal without your consent.
If you would like us to verify if you could have a valid claim because of unlawful data sharing, please enquire with our team today.

The Leads Work Limited Data Security Breach Incident
In March 2021, the ICO issued a statement to say that it had fined Leads Work Limited £250,000. The basis of the fine was that it had sent 2.7 million marketing messages to customers without consent. The ICO called them nuisance messages and they received over 10,000 complaints regarding them.
The messages were listed as being sent over a 10 day period (16th – 26th May 2020). The ICO's Head of Investigations said that the company had, "sought to capitalise from the pandemic [Covid-19]" with messages containing phrases like, "In lockdown and want to earn extra cash?". The statement went on to say that the number of complaints about the messages exceeded anything the ICO had seen before.
On top of the fine, the ICO issued an enforcement notice. This now prevents Leads Work Limited from sending illegal marketing text messages.
If you can show that you've suffered mental or financial damage because of the Leads Work data breach, get in touch for free legal advice on your position.

Calculating How Much Compensation You Could Claim
It is now time to move on and consider what amount of compensation might be paid for any harm resulting from data breaches. Specifically, our table, below, shows figures relating to psychiatric injuries such as anxiety, distress and Post-Traumatic Stress Disorder (PTSD).
A precedent was set by the Court of Appeal when hearing the case of Vidal-Hall and others v Google Inc [2015]. In summing up the case, it was stated that:
Claims can proceed for mental harm resulting from data breaches regardless of whether the claimant lost out financially. Prior to this, financial damage was required to make a claim.
Amounts awarded should be paid in accordance with similar injuries in personal injury claims.
Therefore, the compensation table below uses personal injury values listed in the Judicial College Guidelines (JCG).
| Type of Injury | Seriousness | Settlement Range | Additional Comments |
| --- | --- | --- | --- |
| Psychiatric Damage | Severe | £51,460 to £108,620 | There will be a very poor medical prognosis in this category. The victim will be vulnerable, they will struggle to deal with life in general and work and treatment will not help. |
| Psychiatric Damage | Moderately Severe | £17,900 to £51,460 | There will be significant problems to those seen above. However, the victim will receive a more optimistic medical prognosis. |
| Psychiatric Damage | Moderate | £5,500 to £17,900 | Again, there will initially be similar symptoms to those listed above. However, the victim will have seen a number of significant improvement so their medical prognosis will be good. |
| Psychiatric Damage | Less Severe | Up to £5,500 | Mild symptoms of anxiety, depression or distress that resolve in a short space of time. |
| Post-Traumatic Stress Disorder | Severe | £56,180 to £94,470 | Permanent symptoms will stop the victim returning to work. All aspects of life will be problematic and they won't be able to function at levels seen pre-trauma. |
To establish the extent of your injuries, you will need to participate in a medical assessment as part of the claims process. This will be conducted by an independent medical expert. Our panel of lawyers are usually able to book you in for a local assessment.
During the appointment, you will be asked a series of questions and your medical notes will be considered. After you've finished, the specialist will detail their findings and provide a prognosis in a report. This will then be sent to your lawyer who'll use it to both prove the harm caused by the breach and to value your injuries.
To learn more about what you can factor into data breach compensation claims, or to receive a more precise estimate, get in touch.

Types Of Damages Awarded In Data Breach Cases
During a data breach claim, you will need to consider all aspects of the harm you've suffered. That means you will need to look at how the data breach has already impacted you and how it might in the future. The reason for this is that once you've settled your claim, it's not possible to go back and request extra compensation.
Data breach claims usually end up being split into two main parts. The first is called material damages. This is to compensate you for any financial losses, costs or expenses. For example, if you have had money stolen by criminals or in identity thefts, you could add the loss to your claim.
Similarly, non-material damage claims aim to compensate for any pain and suffering caused by the breach. This will usually begin with diagnosed conditions like anxiety or stress. Then you may need to include any future suffering that has been highlighted by the medical report we discussed in the previous section as well.
If you would like to know more about what you could include within your data breach claim, please speak to our team today.

What Does The ICO Do And Could I Report Email Marketers To Them?
The ICO plays an important role with regard to data protection laws. They enforce the GDPR, the Data Protection Act and other related legislation. As part of their powers, they are able to conduct investigations into potential data breaches.
If an organisation is found guilty, the ICO could issue a large financial penalty. Similarly, they might force the company to change its working practices. As we have explained, though, the ICO's powers don't stretch to awarding compensation to victims of data breaches.
If you believe you should be compensated, you will therefore need to take your own action. Legal Helpline can support you if that's what you wish to do. Please call today and we'll review whether you have the grounds to proceed.

Make A Data Protection Breach Claim Against Leads Work Limited With A No Win No Fee Solicitor
It's possible for data breach claims to not be made because the claimant is worried about losing money in lawyer's fees. We understand that. It is the reason our panel of lawyers offers a No Win No Fee service. If your claim is taken on, this service gives you access to specialist legal representation but your financial risk is lowered.
After the lawyer has reviewed your case, they will provide a Conditional Fee Agreement (CFA) if they agree to work for you. This is your No Win No Fee contract and it makes it clear what needs to be achieved by your lawyer before you will have to pay them anything. The CFA will also show you that:
Claims don't need to be funded upfront.
Lawyer's fees don't get billed to you during the claims process.
Your lawyer's fees don't need to be paid for unsuccessful claims.
If your case is won, the data breach solicitor will deduct a small success fee from any settlement amount. This fee is a percentage of your compensation to cover the lawyers' work. You'll know about this before you sign up as it is listed in the CFA. Importantly, these fees are legally capped so that you keep as much of your compensation as possible.
To find out how we could help you claim on a No Win No Fee basis, please call today.

How To Find A Specialist Data Protection Breach Solicitor
The easiest way to find out if a data breach lawyer could help you claim is to call our advice line. After your case has been reviewed, a member of our team could refer you to a specialist lawyer from our panel. If they decide to take on your case, they will:
Work hard to understand how the data breach has affected you. This will largely stem from a telephone consultation.
Book you in with a local specialist for a medical assessment.
Work hard to find the evidence required to back up your allegations.
Compile your claim and present it to the defendant.
Communicate with the defendant's legal representatives for you.
Aim to ensure you receive the maximum compensation possible in your case.
We believe having legal representation provides the best opportunity for you to receive the correct amount of compensation. If you would like to find out if an experienced lawyer from our panel could help you, please call today.

How Does The Data Breach Claims Process Work?
We will briefly cover the claims process in this section once again. The process you should follow is:
Complain to the company you blame for leaking your data.
Await a formal response.
If you don't agree with their answer, escalate the complaint where possible.
If it has been 3-months since you heard anything, you could escalate the complaint to the ICO. At the same time, you may wish to consider taking legal action.
As the ICO can't issue compensation if you've suffered because of a data breach, you may wish to seek legal advice before contacting them. That's because a data breach solicitor might be able to advise whether the claim can proceed without any ICO action.
Why not call our specialists today to see if your claim is viable. If it is, we could connect you with a No Win No Fee lawyer from our panel to help you.

Contact Us To File A Claim
Hopefully, the information we have supplied has helped you understand data protection breach claims against Leads Work Limited better. If that means you would now like to let us help you start a claim, here's how you can contact us:
Call a specialist member of our team for free advice on 0161 696 9685.
Email

[email protected]

to let us know how we can help.
Request that we call you back when it's convenient by completing this form.
Use live chat to discuss your options.
When you get in touch, we won't put you under pressure to make a claim. We will offer free advice and explain your options after reviewing your case though!

Common FAQ's About Data Breaches
We have almost reached the end of this article relating to data protection breach claims against Leads Work Limited. Therefore, we have decided to answer some questions that we're commonly asked by claimants. If there is a query that we've not answered, please let us know.
Will my claim need to go to court?
In a large number of cases, data breach claims don't need court intervention. That's because it is often possible to reach an amicable result with the defendant. Court hearings are generally only needed if liability is denied or where compensation levels can't be agreed upon.
How long do I have to make a data breach claim?
In general, the time limit for data breach claims is 6-years. You may find that this is lowered to 1-year limitation period if the basis of the claim is a breach of human rights.
How long do data breach claims take?
Data breach claims vary in length. In some cases, where liability is admitted quickly, the claim could be processed in a matter of months. In others, where the defendant denies liability, the claim could go on longer.
What personal information is protected by the GDPR?
The GDPR legislation covers any data that could help to identify you. Importantly, physical documentation is covered as well as digital data. The type of information covered includes details about your name, contact details and home address. Also, more sensitive information like banking details and passwords are covered.

Where To Learn More
Thank you for reading about data protection breach claims against Leads Work Limited. Hopefully, we have shown what harm can be caused by an email marketing data breach. In this final section, we have added some useful links for you. If there is anything else you would like to know, please get in touch.
Get Copies Of Your Data – An ICO guide that explains what to do if you'd like to find out what information companies hold on you.
Post-Traumatic Stress Disorder Treatment – An NHS article that explains what treatments can help with the symptoms of PTSD.
To offer further support, we have added a few more data breach articles from our archives.
Post Office Data Breaches – Guidance on how to claim if you suffer due to a Post Office data breach.
Breaches By A Private Healthcare Provider – Explains how healthcare providers could breach the GDPR and why you might be able to claim.
Bank GDPR Data Breaches – This guide shows how you could be forced to suffer due to a GDPR breach by your bank.
Thank you for reading our guide to data protection breach claims against Leads Work Limited.
Guide by BH
Edited by REB