You have a right to choose to have any personal information you share with your GP and your local GP surgery kept private, secure, and protected. A GP surgery data breach could pose a breach of your personal data privacy.
Some personal data breaches put you at risk of identity theft, blackmail, harassment as well as placing a burden on your mental health. It is unlawful for a GP surgery to cause your data to be breached because they didn't take reasonable steps to protect it.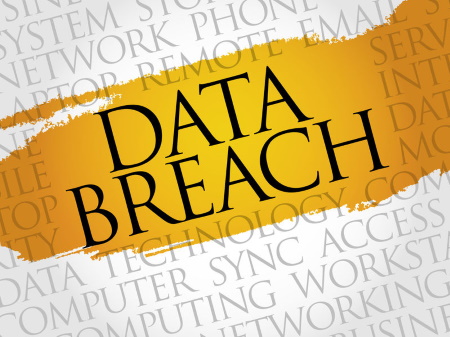 If you have been the victim of a personal data breach, you could be entitled to make a compensation claim. You would need to be able to prove that you suffered psychologically or financially because of the breach.
We have at our disposal expert advisors who could provide you with free legal advice and answer any questions you may have about making a claim. We also have a panel of data breach lawyers who could take on your case and help you to make a No Win No Fee claim for compensation.
If you would like more information, please read through the rest of the guide on this page. If, at any point, you have questions, use the contact details below in order to reach our team of advisors.
Select A Section
A Guide On GP Surgery Data Breach Compensation Claims
This guide contains information on seeking compensation for a data breach that caused you mental harm or financial loss. We will start by explaining what data breaches are, what data breach claims are, and what the law says a GP surgery's obligations are when it comes to protecting your personal data.
We will demonstrate what data breach incidents and their consequences look like by listing a number of real-life examples of GP surgery data breaches.
In this guide, we will go over the process of seeking compensation. This will include the steps that you can take towards making a claim once you become aware of having been affected by a breach. It will also include information about what types of compensation you could be awarded and how that compensation would be calculated.
You can also find out about some of the benefits of working with our panel of solicitors, like the fact that they can cover a claim remotely in different parts of the UK and that they can provide their claim services No Win No Fee.
If there is anything you want to know more about to do with this article, then please call our team for free, friendly advice.
What Are GP Surgery Data Breach Claims?
Personal data breaches occur after a breach in security. This leads to the loss, destruction, disclosure, access or alteration of personal information. Personal data breaches can be accidental or deliberate.
A data breach claim is when you bring legal action against an organisation that has failed to protect your personal data by failing to abide by the conditions of the GDPR. You would be seeking compensation to cover the harm to your mental health and to your financial situation caused by the data breach.
Sometimes a claim might make it to court, but in many cases claims are settled before they reach court. This happens when, for example, the third party responsible for failing to reasonably protect the personal data makes an offer of compensation.
There are many different ways in which a GP surgery could potentially breach data protection rules and leave your personal information exposed to a data breach. They could:
Share your personal information with another third party without your consent or another lawful basis.
Fail to delete or destroy physical or electronic documents containing personal information when requested.
Store or dispose of physical documents containing personal data in a way that is unsafe and puts them at risk of being stolen or accessed by another party.
Store personal data on websites or electronic devices with inadequate cybersecurity, allowing it to become vulnerable to cyberattacks such as viruses, spyware, or hacking.
Third-Party Data Sharing By A GP Surgery
GP surgeries are bound under the conditions of the General Data Protection Regulation (GDPR). The GDPR is a set of rules laid out for all members of the EU and European Economic Area to follow. These laws are enacted into UK law via the Data Protection Act 2018.
There are some definitions regarding data protection:
 A data controller (such as an organisation) decides how and why they'll collect personal data.
The data subject allows the data controller to collect and use their personal information.
A data processor (often another organisation) is sometimes used to process data on behalf of the controller.
The rules laid out by the GDPR and the Data Protection Act include the below.
Personal data can only be used for the reasons that were stated when the data subject was asked to provide their details. (However, there are lawful exceptions to this.)
That data can only be collected and processed in a way that is legal and transparent.
They can only collect the amount of personal data that is needed for that stated purpose.
The personal data should be accurate and kept up to date.
Personal data can only be kept for as long as it is needed for the stated purposes.
It should be kept secure.
They should be able to demonstrate how they are complying with GDPR laws.
Find out more information regarding the GDPR.
GP Surgery Data Breach Examples
There are real-life examples of data breaches involving the personal details of patients and staff of GP surgeries. These examples show some of the different ways in which data breaches can occur and the different kinds of personal information that can be affected by them.
The Information Commissioner's Office (ICO) is an authority in the UK responsible for enforcing data protection laws. It can investigate data breaches and issue fines to organisations.
One example of the ICO's actions concerns an incident in which an NHS manager in Derby had forwarded a work email concerning job applications to her personal email account. Employers often receive personal information through applications. This occurred without authorisation or a business reason.
The personal details of applicants were included in the email. Doing so without a valid business reason constituted a breach of data protection law and the doctor in question was prosecuted and fined just over £500.
Medical Centre Data Breach
In another incident, a GP surgery was fined £35,000 by the ICO after they were found to be using one of their disused (and not suitably secure) former premises to store physical documents containing the personal details of patients. Another GP surgery requested to access the premises as they were interested in taking over the lease. They found that the records were not properly secured and advised Bayswater Medical Centre of this. The Medical Centre failed to rectify the situation adequately.
Private Healthcare Data Breach
One private health company suffered a data breach when an app that allowed patients to have one-on-one video calls with their GP suffered a software error. This resulted in users of the app being able to access and view recordings of meetings between other patients and their GP. One patient said that they were able to access around 50 recordings of interviews between patients and GPs. The surgery reported the software issue to the ICO and received advice on preventing similar issues in the future.
Source: https://www.theguardian.com/uk-news/2020/jun/10/babylon-health-data-breach-gp-app-users-able-to-see-other-peoples-consultations
Calculating GP Surgery Data Breach Compensation Claims
The effects of a data breach can be varied. Sometimes a data breach could lead to all kinds of different consequences, such as identity theft or harassment. In some cases, the personal data breach is enough to trigger harmful effects on your mental health. This can include stress and anxiety .
In the case Vidal-Hall and others v Google Inc [2015] it was established that the psychological harm a data breach can cause is enough to entitle a victim to make a compensation claim alone. Before this case, you could only claim for psychological damage if you'd also suffered financial loss.
This case also paved the way for how mental harm would be valued for data breach claims. The Court of Appeal held that it could be valued as it is in personal injury claims.
The more severe the effects of the data breach on your health and wellbeing, the more compensation could be potentially awarded.
The compensation table below displays the amounts of compensation that could be awarded for different levels and kinds of mental harm. These figures come from the Judicial College Guidelines. Solicitors use these guidelines to help them value injuries.
| Injury | Compensation |
| --- | --- |
| Severe psychiatric damage | £51,460 to £108,620 |
| Moderately severe psychiatric damage | £17,900 to £51,460 |
| Moderate psychiatric damage | £5,500 to £17,900 |
| Severe PTSD | £56,180 to £94,470 |
| Moderately severe PTSD | £21,730 to £56,180 |
| Moderate PTSD | £7,680 to £21,730 |
| Less severe PTSD | Up to £7,680 |
If you can't see your symptoms in the compensation table, why not contact us? Our advisors offer free estimates with no obligation for you to proceed with our services.
Types Of Compensation Awarded To Data Breach Victims
There are two kinds of compensation that data breach victims could be eligible to be awarded. One is material damages. This is the compensation awarded to the victim for the direct effects of a data breach on their personal health. This kind of compensation is outlined in the section above.
The other kind of compensation that a victim of a data breach could be entitled to claim is non-material damages. Non-material damages are awarded to compensate the victim of a data breach in cases where the victim has suffered financial losses as a result of a breach. This can include losses caused by identity theft or loss of employment linked to the breach, for example.
In order to claim these losses as part of your compensation, you will have to provide proof in the form of payslips, bank statements, and credit scores, for example. If you would like more information about how to calculate and prove how much non-material damages you could be entitled to claim, contact us for advice.
Reporting A GP Surgery Data Breach To The Information Commissioner
If you have been the victim of a data breach, then the first course of action should be to contact the data protection officer (or appropriate person) of the organisation that failed to protect your data. They may be able to provide a satisfactory resolution to the issue.
If they offer no response or no satisfactory response, you have the option of taking the case to the Information Commissioner's Office. It is best to make an ICO complaint within three months of the last occasion on which you had meaningful contact with the organisation. If you wait longer than this period, the ICO's decisions could be impacted.
However, it isn't mandatory to make an ICO complaint. Once you have attempted to contact the organisation responsible for the breach and haven't received a satisfactory reply, you could seek legal advice.
If you've suffered psychologically or financially, you could make a claim for compensation. Get in touch with our advisors to see if you could connect with our panel of data breach lawyers.
No Win No Fee GP Surgery Data Breach Compensation Claims
If you are considering making a compensation claim but are concerned about how much money it might cost to take on a data breach lawyer, we could help. We could also assist if you're concerned about whether the compensation would be enough to cover solicitor fees. The best option for you may be to make a No Win No Fee claim.
A No Win No Fee claim does not require you to pay for your lawyer's services out of your own pocket before starting a claim. Nor does it require you to pay if you make a valid, but unsuccessful claim. Essentially, you won't have to pay any solicitor fees if your case doesn't win.
If a No Win No Fee claim does succeed then the lawyer's fees will be taken out of the compensation. That's in order to ensure that you are not forced to pay out of your own pocket. Plus, the fee is:
Capped by law.
A small percentage.
You'll also have no ongoing solicitor fees to pay and no solicitor fees to pay upfront. Our panel of data breach lawyers offer their services on No Win No Fee terms.
How A Data Breach Protection Lawyer Could Help You
A data breach protection lawyer can:
Assess whether or not you could be entitled to make a claim
Help you to calculate how much compensation you could be entitled to claim
Represent your case in the unlikely event that it goes to court
If you work with our panel of data protection lawyers, you could also make your claim on a No Win No Fee basis.
You do not necessarily need to work with a data protection lawyer who is based locally to you. Our panel of data breach solicitors can work for you from anywhere in the country. You could meet with them remotely using online video calls, phone calls, and emails.
For more information about what we can do to support you in making a claim, call us today to speak to our team of advisors.
How Victims Of A Data Breaches By A GP Surgery Could Start Their Claim
Before starting a data breach compensation claim, we would recommend that you contact your GP surgery to see if they are able or prepared to provide some form of resolution to your situation. If this has not provided a solution to the situation, you can contact us to speak to our team of advisors.
They will be able to tell you more about your options when it comes to seeking compensation for financial loss or psychological damage caused by the breach. And they're able to put you in contact with our panel of data protection solicitors.
Because they value your time, our panel offers honest advice. If they can see you have a favourable claim, they could start working for you.
Talk To A Data Breach Solicitor
If you would like to speak to one of our expert advisors about whether or not you could be entitled to make a data breach compensation claim, then you could get in reach out to us today.
You would receive a free consultation and could ask questions about anything to do with making a data breach claim. You'll also be under no pressure to continue with our services. Plus, our advisors are contactable 24/7 for your benefit.
To reach us, all you have to do is:
Call 0161 696 9685
Fill in this online enquiry page with your contact details for a response
Email us so we can get back to you
Use our live chat on this page for instant answers
GP Surgery Data Breach FAQs
What does GDPR mean for GP surgeries?
The GDPR means that GP surgeries are obliged to keep your personal data private and securely protected. If they allow a data breach to occur because of poor security measures, you could be entitled to bring a compensation claim against them. However, you'd have to prove that you lost out financially because of the breach or your suffered mental harm.
Can I get compensation for a data breach?
Under the Data Protection Act 2018 and the GDPR you could be entitled to make a claim for data breach compensation if you have suffered mental or financial damage as a result of a data breach. Contact us today to discuss your situation and find out if you could be entitled to make a claim.
What can you do if someone breaches GDPR?
If you are suspicious of a GDPR breach then you could make a report to the Information Commissioner's Office. Did you suffer mentally or financially due to a data breach? If so, you could seek advice from us about making a data breach compensation claim.
Can you sue the NHS for breach of confidentiality?
If the NHS has broken the rules of GDPR, involving your personal data, you could be entitled to make a compensation claim against them. You would need to evidence the financial and psychological suffering that the data breach caused.
Where To Learn More
Our guide to medical data breach claims.
Our guide to making data breach claims against your employer.
Further information on how No Win No Fee claims work.
Read about how organisations should report a data breach.
The ICO discusses penalties they can issue.
The Government's Cyber Security Breaches Survey 2021.
Thank you for reading our guide on what to do after a GP surgery data breach.
Written by JY
Edited by RV