This guide will look at when you could be entitled to make a brain cancer misdiagnosis claim after suffering avoidable harm through medical negligence. We will look at what a medical professional's duty of care is.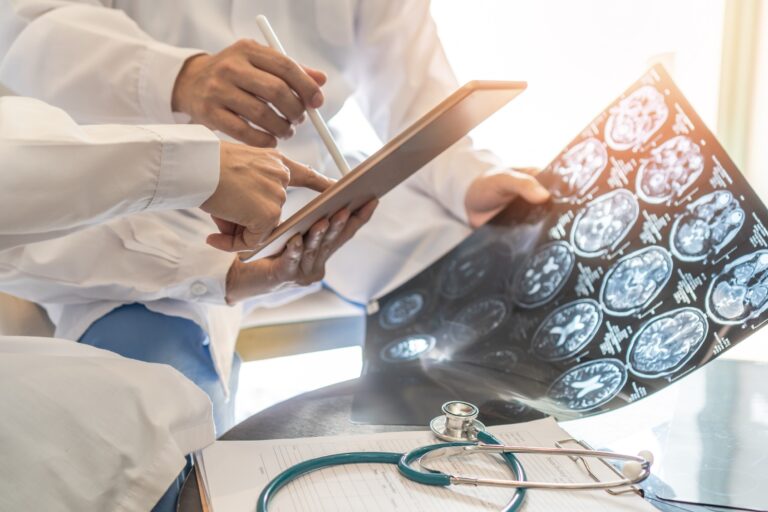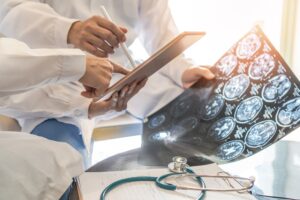 This guide will also address how a medical misdiagnosis could occur and the impact that this could have. Furthermore, if you're wondering how much you could be owed, then our section on how claims are valued could be of use to you to give you an idea of how amounts for settlements are reached. 
You can connect with our advisors at any time that suits you for further support with making your brain cancer misdiagnosis claim. For free advice with no obligation to continue just because you've gotten in touch, get in touch with us using one of the methods below: 
Jump To A Section
Eligibility To Claim Compensation For Brain Cancer Misdiagnosis
Medical negligence is a term used to describe a breach of a medical professional's duty of care that causes the patient unnecessary or avoidable harm. Medical professionals owe a duty of care to their patients which means the level of care they provide cannot fall below a certain specified standard.
Although this general duty applies to all medical professionals, the action they take to adhere to the duty of care might differ depending on the discipline. The responsibilities of different kinds of medical professionals can usually be found on the relevant regulatory body's website. For example, the General Medical Council outlines the duties of doctors, and the Royal College of Nursing outlines the responsibilities of nurses and midwives. 
It's important to note that you can only claim if a medical professional's breach of duty of care caused you unnecessary harm that the right level of care would have avoided. There are instances where harm is necessary in medical settings. For example, certain drugs may have side effects that cause harm to patients, like sickness, dizziness and lethargy. However, a doctor may prescribe a drug with these side effects because you need it to treat your condition. 
If you have questions about claiming for a brain cancer misdiagnosis, speak with a member of our team today.
Examples Of How Medical Negligence Could Cause A Misdiagnosis 
If your brain cancer is misdiagnosed, then this could have a serious impact on your health. Cancer is a disease that can get progressively worse over time, and a delay in receiving the right diagnosis could make the condition much more difficult to treat. Furthermore, if you're diagnosed with a condition that you do not have, you could be given the wrong medication and undergo treatment that you don't need and that causes you harm. 
Below are some examples of how you could receive a brain cancer misdiagnosis in a medical setting:
You receive a cancer misdiagnosis because your doctor fails to send you for tests, despite you displaying concerning symptoms.

The results of your tests are mixed up with someone else's, so you are told you have brain cancer when you don't. As a result, you undergo unnecessary chemotherapy that makes you sick and lethargic. 

You undergo an MRI scan to diagnose your condition but the technician carries this out incorrectly. As a result, your condition remains undiagnosed and gets worse.
If you would like to discuss examples of medical negligence with our team, don't hesitate to get in touch today. They can give you free advice about claiming. 
Evidence In A Medical Negligence Claim 
Evidence will be useful in supporting a claim after a brain cancer misdiagnosis caused by negligence. For example, you could provide: 
Copies of scans and tests 

Hospital admission information and medical records

Details of relevant witnesses

A diary that outlines your physical and mental condition
It is also important that you start the claims process within the time limit set out in the Limitation Act 1980. This is generally three years from when the negligence occurred, or when you knew (or would have been expected to know) that negligence was the cause of the avoidable harm you experienced. Exceptions can apply in some cases, however.
Our advisors can discuss the time limitations and offer assistance in collecting evidence for your claim. Call us using the banner above for more details.
Payout Examples For Brain Cancer Misdiagnosis
While we cannot provide an average payout for cancer misdiagnosis, we can explain how settlements are valued to provide clarity on this topic. Your compensation payout may consist of two heads of claim. The first of these is general damages, which covers the physical and emotional suffering you endured through medical negligence. A publication known as the Judicial College Guidelines (JCG) is used by legal professionals to calculate this head of claim. Within the JCG, you can find compensation brackets for general damages as a guideline as to what your injuries may be worth.
Below you can find a table that shows some of these figures. However, you will require an independent estimation of your claim to see what your injuries could be worth. Call our advisors using the banner above to learn how much you could receive.
Compensation Table
| Injury | Compensation Figures | Details |
| --- | --- | --- |
| Very Severe Brain Damage (a) | £282,010 to £403,990 | Little to no language function remains, with little meaningful response to surroundings and a requirement for full-time care. |
| Moderately Severe Brain Damage (b) | £219,070 to £282,010 | Serious disabilities and a substantial dependence on others. Professional and other care will be required. |
| Moderate Brain Damage (c) (i) | £150,110 to £219,070 | Significant risk of developing epilepsy with sensory impairment and no employment prospects. Intellectual deficit of a moderate to severe degree. |
| Moderate Brain Damage (c) (ii) | £90,720 to £150,110 | Some risk of developing epilepsy very reduced employment prospects. Intellectual deficit of a moderate to modest degree. |
| Moderate Brain Damage (c) (iii) | £43,060 to £90,720 | Impact on concentration and memory. Reduced employment prospects and a small risk of epilepsy. Dependence on others is limited. |
| Less Severe Brain Damage (d) | £15,320 to £43,060 | A good recovery can be made, though persisting symptoms such as poor concentration and memory may interfere with daily life. |
| Epilepsy (a) | £102,000 to £150,110 | Established Grand Mal. |
| Epilepsy (b) | £54,830 to £131,370 | Established Petit Mal. Award will consider factors such as whether medication is successful and how much the person's enjoyment of life is impacted. |
How Special Damages Compensate Victims Of Medical Misdiagnosis
The second head of claim for medical negligence is special damages. This covers the financial losses that you have experienced as a direct result of the negligent misdiagnosis. For example, you can seek reimbursement for the following:
Travel costs, including the cost of taxis to hospital appointments

Loss of earnings and loss of future earnings

Medical costs 

Care costs
As with other areas of your claim, you must provide evidence of negligence to seek compensation. For financial losses, this can include copies of prescriptions, bank statements and receipts. If you're unsure about any aspect of making a brain cancer compensation claim, please don't hesitate to reach out to our advisors.
Why Talk To Our Team About No Win No Fee Brain Cancer Misdiagnosis Claims?
You could work with a No Win No Fee solicitor offering a Conditional Fee Agreement (CFA) for your brain cancer misdiagnosis claim. This allows you to access legal representation, typically without any upfront or ongoing fees. You also don't have to pay your solicitor for the work they've done if your claim ends unsuccessfully.
In the event that you're awarded compensation, a success fee will be deducted from your compensation award. This fee is legally capped, ensuring you keep the majority of the payout.
Connect with our team today for assistance with your medical negligence claim. If your case seems valid, then you could be connected with a No Win No Fee solicitor from our panel to work on your case. Simply: 
Learn More About The Medical Negligence Claims Process
More of our guides can be accessed below if you're interested in learning more about making a claim for harm caused by negligence:
We've also provided some resources below that you might find useful: 
Call our advisors today for free advice on making a brain cancer misdiagnosis claim.
Written by JA
Edited by FS