How Much Could I Claim For A Food Allergy In An All Bar One Restaurant?
If you're out in town shopping, going to the theatre or enjoying drinks with friends, you may have come across the pub chain All Bar One. As well as stocking a full range of beers and wines, they offer meals throughout the day. If you're visiting them for the first time, and suffer from a food allergy, you'll probably need to check what you order very carefully. Most of the time, it should be easy to identify what ingredients will be in your food, but mistakes can happen. Therefore, if you have suffered an allergic reaction after eating at All Bar One, this guide will explain when you might be allowed to claim compensation for your suffering.
If you have decided that you'd like to claim for an allergy caused by negligence in All Bar One, Legal Helpline could support your case. We offer a no-obligation assessment of your claim over the telephone and free information on your legal options. Should your claim have merit, you'll be referred to a personal injury lawyer from our specialist panel who'll provide a No Win No Fee service if the claim is accepted.
To start your claim right away, please telephone us on 0161 696 9685 today. Otherwise, you'll find more information about allergic reaction claims in the rest of this guide.
Jump To A Section
A Guide To Claiming For A Food Allergy At All Bar One
When you visit a restaurant, café, pub or takeaway, the operator has a duty of care to try and ensure your safety. This relates to hygiene, food preparation methods and allergen safety. Essentially, they need to make it clear if any allergens are contained within their meals or if there's a potential for cross-contamination. If they don't, and their omission means you suffer an allergic reaction, you could be eligible for compensation.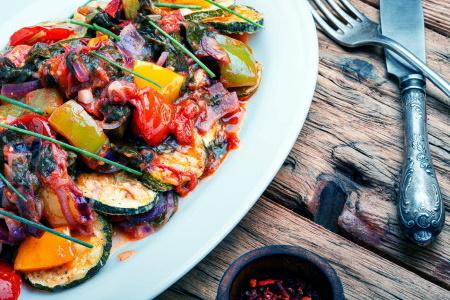 During this article, we'll explain how pubs should tell you about allergens, when they might be responsible for your suffering, and what compensation might be paid.
To make this type of personal injury claim, you'll need to have evidence that shows what happened, who was to blame and what injuries they caused you. Proving all of those things can be very tricky and it's why we advise instructing a personal injury lawyer to support you. With their expertise and experience behind you, the minefield of legal complexities can be much easier to navigate.
You should be aware that there's a 3-year personal injury time limit. Usually, this begins from the date that your allergic reaction took place. However, we'd advise that you don't wait until the last minute to start your claim. It's so much easier to recall the details of what happened in the days or weeks following your recovery. Also, starting promptly allows your solicitor the time they need to collate the evidence required to support your claim, such as witness statements and medical records.
When you have completed this article, please contact our team if you have any queries or if you'd like to start your claim with Legal Helpline. We'll provide free information about claiming whatever happens.

What Is An Allergy To A Food?
Unless you've already discussed your allergy with a doctor, you might not realise that food allergies are essentially mistakes made by the immune system. When you digest certain allergens, the body wrongly labels them as dangerous and uses antibodies like histamine and immunoglobulin E (IgE) to protect you.
However, it's those antibodies which cause the symptoms of an allergic reaction. While the most serious type of allergic reaction, called anaphylaxis, can be life-threatening, most reactions are less serious (but can still cause problems lasting a year or more in some cases).
According to NHS material, some of the most common symptoms you'll see are:
Abdominal pain.
A red raised and itchy rash (hives).
Shortness of breath.
Swelling of the eyes, face, mouth or throat.
Itching or tingling in the mouth.
Dizziness or becoming lightheaded.
Difficulty swallowing normally.
If you're going to claim for less severe allergic reactions, you could visit your GP or a hospital for treatment and your medical records could be used as evidence to support your claim. According to NHS advice, any type of anaphylactic shock should be treated as a medical emergency by dialling 999.
What Is An Allergy To All Bar One Food?
So, if food reactions are caused by a mistake by your body, why would you be entitled to sue for an allergic reaction after eating at All Bar One?
Well, the fact is that there are laws in place which mean food businesses must display clear allergen information and stick to food safety procedures. These laws put a duty of care on the business to keep customers as safe as possible. The types of claim we're considering in this guide are those where you can show that food retailer has breached that duty of care and caused you to suffer an allergic reaction.
We'll discuss different reasons why a restaurant might be responsible for your suffering, but if you're unsure about anything as you read this article, please contact us and ask any relevant questions.

How Common Rates Of Allergies To Foods?
The rate of allergic reactions in the UK is measured in a number of different ways. For your information, we've provided some statistics from the government's Food Standards Agency below:
The average number of deaths caused by allergic reactions to food is thankfully quite low at 10 a year on average.
Children are the group most affected by food allergies with around 8% suffering one or more allergies.
For adults, the figure is more like 2% of the population.
These figures don't take into account other types of suffering caused by food such as intolerances. That's because although they can sometimes have similar symptoms to a minor allergic reaction, they're actually caused by the digestive system rather than the immune system.

Can I Request Not To Be Served A Potential Allergen?
You're well within your rights to ask for a meal to be altered before it's served. This might be because you want an allergen removed or something you simply don't like the taste of. Here are some examples of requests you might make:
No milk.
No cheese.
No nuts.
No eggs
No wheat.
No tomatoes
No fish.
No oats.
A restaurant can reject your request if it cannot be completed. For instance, if food is pre-prepared.
If the order is accepted, however, and isn't fulfilled correctly and you suffer an allergic reaction as a result, you could sue them for compensation if you can show that they accepted your request to modify the meal. To do this, you could provide details of any witnesses who heard you place the order or, in some cases, keep hold of the receipt if it lists the items you asked to be removed.
For more advice about this type of claim, please feel free to discuss what happened with one of our specialist advisors.

Can Restaurants Ignore My Allergy Requests?
In the scenario from the previous section, the restaurant could easily decide that your request is not possible. That might be because the ingredients are pre-mixed or because the chef feels unable to vouch for the safety of the meal if they attempt to remove an ingredient.
However, as in the previous section, if you're told that your request will be met but it isn't, you could go on to claim against the restaurant if you have evidence that proves their negligence.

Can Negligence Lead To Allergy Exposure?
There are a number of different mistakes, errors or other forms of negligence in a restaurant that could lead to an allergic reaction. For instance, you might be entitled to lodge a claim for reactions caused by:
Inaccurate allergen information being displayed or explained by the staff.
Kitchen staff who fail to follow health and safety procedures leading to cross-contamination of a meal with an allergen.
Failing to display allergen information.
Kitchen staff using the wrong ingredients in recipes.
If you consider that your allergic reaction has been the result of negligence by the restaurant, please call and let us know and we'll review your claim for free.

Where Can I Check My Rights If Dining In A Restaurant?
It would be difficult to list each food law that applies to restaurants in the UK as there are so many. Essentially, each different law is put in place to protect consumers. They might be there to ensure food that you buy contains ingredients of a certain quality or to make sure any sale of food is not carried out in a misleading way.
One piece of legislation that could be relevant when making a food purchase is the Consumer Rights Act 2015. It's used to try and make sure anything you order arrives in the condition it was advertised and that it's fit for purpose. For food purchases, the Act could have been breached if it includes allergens that were not listed.
You won't need to worry about the different laws that apply though if you decide to let Legal Helpline assist with your claim. Our panel of specialist lawyers has the understanding and experience to cover any complex legalities for you.

Can I Claim If I Did Not Request Allergy Free Food?
Believe it or not, there's no requirement for allergy sufferers to let restaurants know about their illness when ordering food.
The law puts the boot on the other foot and means the restaurant has to make it clear what allergens they use in their meals. That means it may still be possible to claim compensation for an allergic reaction that arose because of negligence even when you've not told the restaurant about your allergy.
If you can show that adequate allergen information wasn't available at the time of your purchase, we could help you start a claim, so please get in contact with us today.
What If The Restaurant Did Not Display Allergy Warning Information?
The main crux of food allergy laws, as we've alluded to throughout this article, is that consumers need to have access to allergen information when ordering their meal. If you can show that it wasn't available, or any labelling was incorrect, you could start a claim against the restaurant. So, for your guidance, here are some of the ways the restaurant could tell you about potential allergens:
Listing each allergen alongside each meal on the menu.
Having a prominent sign or noticeboard explaining where you can find allergen details.
Training staff so they can answer questions about allergens when asked.
If you can show that you were unable to find relevant information about allergens when you placed your order, causing you to suffer an allergic reaction after eating at All Bar One, let us know and we'll discuss whether you could be eligible for compensation.

Can Specific Foods Trigger Allergic Reactions?
There are many different things, including food, which can trigger allergic reactions. While some foods are quite well known to be allergens, others are less obvious. Therefore, we've provided a list below for your information:
Gluten allergies.
Soy allergies.
Sulphur dioxide allergies.
Egg allergies.
Seafood allergies.
Dairy allergies.
Wheat allergies.
Nut allergies.
Milk allergies.
Cereal allergies.
Fruit allergies.
Celery allergies.
Fish allergies.
Mustard allergies.
Shellfish allergies.
Lupin allergies.
If you suffer an allergic reaction after eating at All Bar One, we could help you by offering free legal advice on your situation. Please get in touch for your free case review.

All Bar One Information And Menus
The list below is the current menu options for All Bar One at the time we wrote this guide. You should be aware that options might change and not all restaurants will offer all meals, especially while the COVID-19 pandemic is ongoing.
Nibbles
Vegetable Crisps.
Tortilla Chips.
Padron Peppers.
Smoked Almonds.
Small & Sharing Plates
The Grazing Board.
Duo of Humous.
Mac & Cheese.
BBQ Chicken Wings.
Vegetable Tempura.
Fish Goujons.
Trio of Fries.
Pil Pil King Prawns.
Lunch
BBQ Chicken, Bacon & Cheese Melt.
Lentil and Chickpea Quesadilla.
Handmade Fish Finger Wrap.
Chicken Quesadilla.
Smashed Avocado, Feta & Chilli.
Burgers & Mains
Dirty Burger.
Plant-based Burger.
Chicken Burger.
Classic Burger.
Bacon & Cheese Burger.
Tempura Fish & Chips.
Ribeye Steak.
Chicken & Avocado Salad.
Pad Thai.
Chicken Katsu.
Plant-based Lasagne.
Again, it doesn't matter which meal you've chosen, if you can show that an allergic reaction after eating at All Bar One was caused by some form of negligence, we could help you begin a claim, so please contact us today.

Food Allergy At All Bar One Compensation Calculator
Now we've looked at why you could claim for an allergic reaction after eating at All Bar One, let's consider compensation amounts. While we can't provide exact compensation estimates for everyone in this guide (because each claim is unique), we can show the table below. It contains potential compensation contained in the guidelines issued by a legal body called the Judicial College.
| Severity of Reaction | Detailed Information | Compensation Bracket |
| --- | --- | --- |
| Severe | An allergic reaction with severe symptoms that will require a few weeks in the hospital. Claimants are likely to have ongoing problems which could affect the ability to work or enjoy life. | £36,060 upto £49,270 |
| Serious | An allergic reaction where the symptoms will be serious but generally short-lived. | £8,950 upto £18,020 |
| Moderate | A less serious allergic reaction but there will usually be a requirement for a stay in the hospital. Once treatment has been completed, the symptoms should clear up relatively quickly. | £3,710 upto £8,950 |
| Minor | A minor allergic reaction where symptoms won't last longer than a matter of days or weeks. | From around £860 upto £3,710 |
As you'll see, each claim is settled according to how severe the allergic reaction symptoms were. That means that your solicitor will need supporting medical evidence to help verify how you suffered. Therefore, as part of the claim, you'll be asked to visit a medical specialist who is based locally. They'll read your medical notes, ask questions about your suffering and examine any physical symptoms.
Following on from the appointment, the specialist will prepare a report with their findings and send it to your solicitor.

Can I Be Compensated For Other Costs?
The compensation amounts provided in the last section are called general damages. They're designed to compensate for the pain and suffering your allergic reaction caused, as well as the impact the reaction had on your quality of life.
In addition, a personal injury solicitor can also ask for special damages to be considered as part of the claim. They're used to cover any costs you've had to pay out for due to your reaction.
What you can include will depend on how you've been affected but you could ask for travelling costs, medical expenses, care costs and lost income to be paid back.
You'll need evidence to prove your losses so we'd advise you to hold on to bank statements, receipts or the likes of bank statements to support your claim.

No Win No Fee Claims For A Food Allergy At An All Bar One
We understand that many potential claimants never go on to start a claim because they're concerned about how much a solicitor will cost them. To reduce the stress of claiming and to reduce the financial risks involved, our panel of personal injury lawyers offer a No Win No Fee service for any claim they accept.
Before agreeing to take the case on, they'll review the chances of making a successful claim. If they are happy to move forward, you'll be given a Conditional Fee Agreement (CFA) which will be used to fund the case.
A CFA provides several important benefits which mean that you:
Won't have to pay anything upfront (allowing the claim to begin straight away).
Don't have to cover any solicitor's fees while the claim progresses.
Won't need to pay any of your solicitor's fees the claim does not succeed.
Should the solicitor win your claim, you'll pay them a success fee to cover their work. This is a small percentage of your compensation which is:
Limited by law.
Listed in your CFA so you'll know what amount will be deducted at the start of the claim.
If you have any concerns about how No Win No Fee services work or would like to check you're eligible to claim, speak to an advisor today.

Contact A Specialist Solicitor
We're coming to the end of this article about personal injury claims for an allergic reaction after eating at All Bar One. If you would like us to help you start your claim, then we have a number of ways in which you can contact us, including:
Letting an online advisor review your claim via our live chat option.
Calling a specialist advisor on the phone on 0161 696 9685 for free advice.
Sending in details about your case via email to

[email protected]

.
Beginning your claim online using this online claims form.
We'll do all we can to keep the start of the claim as simple as possible. The advisor will listen to the details what happened and review whether the restaurant could be to blame for your suffering. If they suspect the claim has a reasonable chance of success, they'll connect you to a No Win No Fee personal injury solicitor from our expert panel.

References
Now that we've covered everything about claiming for an allergic reaction after eating at All Bar One, we've added some further content which we hope you'll find useful below.
Milk Allergy Claims – Provides scenarios where you could claim for an allergic reaction triggered by milk.
Accidents In A Restaurant – Information on starting a personal injury claim for a restaurant accident.
Shellfish Reactions – This guide provides information on claiming for an allergic reaction to shellfish.
Preventing Allergic Reactions – Information provided by the NHS on how to prevent reactions from triggering.
Anaphylaxis Campaign – A wealth of advice and information for allergy sufferers in the UK.
14 Allergens – A list of the 14 food allergens which must be advertised by food businesses.
Guide by BE
Edited by REG