How Much Could I Claim For A Food Allergy At Little Chef?
If you are dining out with a food allergy, you might feel that you have to take extra care when ordering your food. Food allergy safety is something that a restaurant should take seriously. If you've had an allergic reaction after eating at Little Chef because the restaurant did not take care of your order or inform you correctly as to what allergens were contained in your food—and you can prove this was the case—you could make a personal injury claim against them.
This guide explains how those who have allergies could take action against a restaurant if they have not provided accurate information on their menus or through their serving staff. A claim could also be possible in cases of cross-contamination or errors in the kitchen too, such as chefs deviating from the menu, or servers failing to relay dietary requirements.
In the sections that follow, we explain what types of allergic reaction a person could suffer, the symptoms they might experience and the treatment that might be required.
We also cover what food safety responsibilities a restaurant has to its customers and how legal action could be taken if a breach of their duty of care results in a customer suffering harm.
If you would like to ask us any questions about the information within this guide or would like our help with starting a claim, please do not hesitate to call our experienced advisors on 0161 696 9685.
Jump To A Section
A Guide To Claiming For A Food Allergy At Little Chef
Adverse reactions to the consumption of foods that could have an immunological basis are considered to be food allergies. In contrast, food intolerances is the term used to describe reactions to foods that don't involve the immune system.
Whether you have a food allergy or intolerance, it is likely that you would want to take care when ordering foods in restaurants in order to avoid suffering an allergic reaction.
But what if you are not given the correct information about allergens and suffer an allergic reaction after eating at Little Chef despite your best efforts to take care?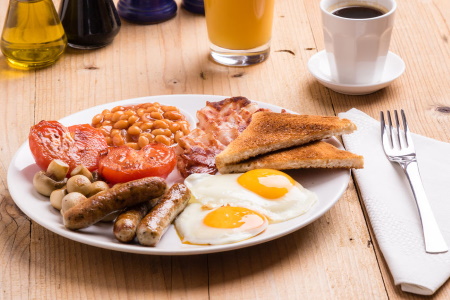 If it can be shown that a restaurant, such as a Little Chef, breaches their duty of care towards their customer, and the customer suffers harm as a result of such a breach, that customer could make a personal injury claim against them.
Such claims could be complex, with evidence key to establishing fault, but using a personal injury lawyer could help make the process much more straightforward.
Not only this, but the lawyer could ensure that you don't miss out on any compensation you could be eligible for, effectively fighting for the maximum payout possible.
This guide answers some of the common questions that relate to a food allergy reaction at a Little Chef, including what situations could lead to a claim and what legislation is in place to protect allergy sufferers from harm.
We also provide information relating to compensation payouts for food allergy claims, as well as some insight into connecting with a lawyer that could help you.
What Is An Intolerance Or Allergy To A Food?
A food allergy happens when the body's immune system begins to launch a response to something you've consumed that it believes is a threat.
This is different to food intolerance, which does not involve the immune system, but involves the body's reactions to histamines and other amines contained in certain foods.
What Is An Allergic Reaction To Little Chef?
An allergic reaction after eating at Little Chef could be non-IgE-mediated or IgE-mediated. The difference between these two types of reaction is the symptoms a person suffers and how long it takes for those symptoms to appear.
Some people suffer mixed IgE and non-IgE-mediated food allergies, but some people suffer only one or the other.
Symptoms of the different kinds of reactions are listed below:
Non-IgE reactions include skin rashes (including cracked, red or dry skin), constipation, vomiting and cramps.
IgE-mediated reactions include dizziness, lightheadedness, hives, swelling of the throat face, body or mouth, swallowing difficulties, feeling sick, vomiting, itching or tingling in the mouth, wheezing, shortness of breath and hay fever-like symptoms.
Some people may suffer a severe allergic reaction. This could lead to anaphylaxis, which is considered a medical emergency.  Treatment for less serious reactions may involve antihistamines, steroids or simply waiting for symptoms to subside.
How Many People In The UK Are Allergic To Foods?
According to the Allergy UK website, around a fifth of the population of the UK suffers from an allergy. It has also been revealed that allergies affect around 44% of adult in the UK.
When it comes to hospitalisation for allergies, between the years 1992 and 2012, there was a 615% increase in the number of hospital admissions for anaphylaxis. Between March 2013 and April 2014, there were over 20,000 hospital admissions in the UK with allergic reaction as the primary cause.
I Asked For Allergy Free Foods At A Restaurant
If you have gluten allergies and are looking to order something gluten-free at a Little Chef, your options could be limited somewhat. However, in some cases, you may be able to order a portion of food prepared without the ingredient you are allergic to, for example, by requesting a gluten-free bun for a burger.
If you request your meal to be prepared without an allergen in it, the staff should advise you whether or not it's possible. Bear in mind they can refuse any request made.
Requests that could be made might include:
No nuts
No fish
No milk
No cheese
No wheat
No oats
No eggs
No tomatoes
If the restaurant tells you that your order can be completed without the allergen but fail to do so and you go on to suffer a reaction, a claim could be possible. Get in touch with our team to learn more about proving such a case.
The Restaurant Still Served Me Food With An Allergen In
If you've specifically requested for your food to be prepared without an allergen, the restaurant should take care to follow your request or advise you if they cannot.
If they can't, they should tell you right away so you can choose something else from the menu, effectively avoiding an allergic reaction after eating at a Little Chef.
If they don't tell you they cannot leave an ingredient out and accept your order, or they forget to tell the kitchen, serving you the food with the allergen in, you could make a claim for an allergic reaction if it causes you harm.
Cases could be made for ignoring or not complying with requests for:
No nuts
No fish
No milk
No cheese
No wheat
No oats
No eggs
No tomatoes
These are just some examples. If you're not sure whether you could claim for a Little Chef allergy reaction, we'd be happy to look at your case and offer you advice and support on your eligibility. We could also connect you with one of our specialist solicitors from our panel if your claim has good prospects of success.
Negligent Food Safety Practices Causing Exposure To Allergens
There are different ways in which you could suffer an allergic reaction after eating at a Little Chef. Restaurants and takeaways have a responsibility to look after the health and safety of their customers, and this extends to the food they provide you with.
According to the IFST, problems could occur in catering establishments such as restaurants where dishes are served without adequate details of allergen information. As well as this, if the same utensils are used for different foods, cross-contamination of an allergen could happen.
However, it is a restaurant's duty to ensure that customers with allergens are taken care of. They should do this by:
Ensuring they communicate allergens to their customers, via servers, their menu or a separate allergen list
Ensuring that where a customer requests an allergy-free meal, they comply with such a request or let the customer know they cannot
Ensure good food safety practices are followed, such as ensuring separate utensils for ingredients and good cleaning protocols to remove the risk of cross-contamination
If you eat at a restaurant and can prove that they failed to provide good food safety standards, such as cross-contaminating dishes, the restaurant could be held liable for any harm suffered as a result.
Food Safety Practices And Legislation
Within the Consumer Protection Act 2015, there is protection for consumers with allergies. If a person suffers harm to their health due to foods that could be considered defective, not as described, or mis-sold, this could mean they have the legal right to take action against a liable party.
This could include situations where:
You asked a server for an allergen to be left out of a Little Chef Olympic breakfast and they ignored your request, leading to a reaction
You checked the menu for allergens and ordered something without milk, but it did contain milk, leading to an allergic reaction
You asked the server what was safe for you to order with your allergies and they provided you with incorrect information, leading to a reaction
If you're not sure whether you could have a claim, we could help. Please call our team for advice and we'll check your eligibility for free.
I Did Not Tell The Restaurant That I Had An Allergy, Can I Claim?
If you have an allergic reaction after eating at Little Chef, but you have not previously informed the restaurant of your allergies, you could assume that you would not be able to make a personal injury claim for that reaction.
However, this may not be the case. If the correct allergen information is not given to you regarding the 14 allergens included within the legislation in writing, either on the restaurant's menu, on a separate allergen list or via other printed means, as well as through serving staff, it may be possible to still hold the restaurant liable for an allergic reaction.
Harm Caused By A Lack Of Allergy Warning Information
A lack of allergy warning information could lead to an allergic reaction after eating at Little Chef. A claim could be justified if the restaurant has not put in writing details of allergens or failed to inform people where allergy info can be found. The 14 allergens are:
Celery
Molluscs
Cereals containing gluten
Soybeans
Crustaceans
Milk
Eggs
Tree nuts
Peanuts
Sesame
Lupin
Fish
Mustard
Sulphites or Sulphur dioxide
Types Of Foods Which Often Trigger Allergic Reactions
According to the Institute of Food Science and Technology, around 8 types of food are thought to cause the majority of allergic reactions. These include:
Cow's milk allergies
Peanut allergies
Tree nut allergies
Wheat allergies
Fish allergies
Shellfish allergies
Soy allergies
Egg allergies
However, there are many types of foods that could cause allergic reactions on top of these. A full list of common allergies could include:
Sulphur dioxide allergies
Dairy allergies
Fruit allergies
Seafood allergies
Mustard allergies
Cereal allergies
Gluten allergies
Lupin allergies
Celery allergies
If you believe you're allergic to certain foods, allergy testing services could help you ascertain what foods you may need to avoid to stop you from having an allergic reaction after eating at a restaurant like Little Chef.
Little Chef Food Menu
Below, we offer some insight into foods that are on the Little Chef breakfast menu, as well as other items on the Little Chef menu.
We would advise anyone with food allergies to carefully check the restaurant allergy menu before ordering, as it could be that recipes change over time and may contain allergens that were previously not included in dishes on the menu.
Or, you could opt to ask your server what could be safe to eat to avoid an allergic reaction after eating at Little Chef.
Breakfast
The Olympic Breakfast
Breakfast Burger
Breakfast Butty
Eggs or Beans On Toast
Ham Omelette Breakfast
Omelette Breakfast
Scrambled Eggs With Bacon
The Breakfast Wrap
The Early Starter
The Royal Breakfast
Light Bites
Steak & Red Onion Baguette
Brussels Pate
Cheese & Ham Toastie
Cheese & Tomato Toastie
Chicken And Crispy Bacon Salad
Jacket Potato With Chilli
Jacket Potato With Cheese & Beans
Jacket Potato With With Tuna
Prawn Cocktail
Soup
Toasted Club Sandwich
Tuna Mayo Baguette
The Ploughman's
Tuna, Red Onion And Cheddar Cheese Salad
Chef Classics
Cod & Chips
Omelette
Sirloin Steak And Eggs
Chicken Tikka Masala
Chilli Con Carne
Gammon And Egg
Ham, Egg And Chips
Hunters Chicken
Scampi And Chips
Vegetable Cottage Pie
Burgers
The Works Burger
Cheese, Bacon and Garlic Mayo Burger
Chicken Burger
Chilli Burger
Classic Burger
Hot Dog
Desserts
Chocolate Dream Sundae
Chocolate Brownie
Chef's Banoffee Split Sundae
Carrot Cake
Kentish Bramley Apple Crumble
Mini Pastries
The Three Scoop Ice Cream
Very Berry Sundae
Food Allergy At Little Chef Compensation Calculator
You may be wondering why we have not added a personal injury claims calculator into this Little Chef allergy claims guide. This is because such tools are unable to take into account the specifics of a case. Therefore, they would only be able to give out rough estimates of compensation.
When a personal injury claim is assessed, all of the evidence has to be reviewed, including the medical evidence, before an appropriate payout amount is decided upon.
We know it might be disheartening not to know how much your claim could bring, so we have provided in the table below some insight into potential payouts. The figures below are from the Judicial College Guidelines, which could be used when lawyers and the courts are determining appropriate general damages for personal injury claims. We hope you find them useful.
| Injury Claimed for | Guideline Compensation Level | Further Notes |
| --- | --- | --- |
| Non-traumatic injury causing illness | £3,710 - £8,950 | Cramps, fatigue problems with the bowel and significant levels of discomfort. Duration of symptoms could be week but a full recovery could be possible with a year or two. |
| Non-traumatic injury causing illness | £36,060 - £49,270 | Claimants in this bracket could suffer diarrhoea, acute pain, vomiting and fever. A long-term detriment to the claimant's ability to enjoy a proper social life or to work could result from such conditions. |
| Non-traumatic injury causing illness | £8,950 - £18,020 | Reactions under the bracket to lead to a claimant losing the enjoyment of food for a number of years. |
| Non-traumatic injury causing illness | Up to £3,710 | Lasting weeks or days in some cases. Symptoms could include varying levels of diarrhoea, pain and cramping. |
For a more specific valuation, please get in touch with our team.
Further Forms Of Damages Paid Out
Additional compensation that could be payable within a Little Chef allergy claim could include special damages. Such damages are meant to compensate those who have incurred financial expenses as a result of an allergic reaction. They could include:
Travel costs
Medical costs
Care costs
Loss of earnings
Funeral costs, if an allergy to Little Chef has led to someone losing their life
Proving these costs is vital if you intend to claim for them. Keeping documents such as payslips, bank statements, bills and receipts would be useful. You could then provide these to your injury lawyer upon request.
To learn what else you can factor into an allergic reaction claim, please get in touch with our team.
No Win No Fee Claims For A Food Allergy At Little Chef
Claiming for an allergic reaction after eating at Little Chef could be somewhat daunting. You may prefer to obtain help and support from a personal injury lawyer. Did you know you could do so without having to pay them anything until your claim has been settled?
If you choose to work with a solicitor under No Win No Fee terms, the process would work as follows:
You would be given a Conditional Fee Agreement to sign (formal name for a No Win No Fee agreement). The agreement would specify a small success fee. This is a legally capped fee that you would only pay your lawyer in the event that they secured you a compensation payout.
Upon signing the agreement, the lawyer would begin working on your case. They would handle the building of your case and the negotiations for compensation on your behalf. They would also support you in the event that your case went to court, although the vast majority of personal injury claims do not.
Once your compensation had been agreed and settled, the success fee that was previously agreed would be deducted from your payout, with the rest going to benefit you.
If your case did not conclude with a compensation payout, you would not be required to pay the success fee or your solicitor's costs for pursuing your claim.
If you want to learn more about how such claims work or would like our help finding a lawyer to help you on this basis, you can call our team at any time and we'd be glad to assist you.
Contact A Lawyer
Getting help from a personal injury lawyer when you've had an allergic reaction after eating at Little Chef could be as easy as giving our team a call.
We could help to assess whether you could be eligible for compensation, and we could also connect you with an experienced personal injury solicitor from our panel who could take on your claim under No Win No Fee terms. To benefit from advice and support you can trust, simply:
References
Claims For Allergies In McDonald's – If you were eating in McDonald's when you had an allergic reaction, this guide might be useful. It contains information about the personal injury claims time limit that could be relevant for such claims and other useful information.
Answers To Questions About Allergic Reaction Claims – Some answers to common questions about allergy claims could be found here.
Claiming For A Wheat Allergy – Here, you can read our guidance on making a personal injury claim for a wheat allergy.
Court Case Reviews On Food Allergies – Here, you can find information from the government website about food allergy court cases.
Allergen Measurement Techniques – This page on the government website offers insight into how courts deal with allergen cases.
Updated Statement On Food Allergies – This statement gives guidance on the legislation that helps people with allergies.
Thank you for reading our guides to making a claim following an allergic reaction after eating from Little Chef.
Guide by JJ
Edited by REB