How Much Could I Claim For A Food Allergy In Starbucks
Having an allergy to a particular product can be extremely stressful, as it requires paying a lot of attention to the products you consume and the contents within each item you purchase. While an allergy can make eating and drinking in bars, coffee shops and restaurants challenging, it is still achievable with the right labelling and correct information. Should you experience an allergic reaction to Starbucks products, for example, and you can prove that it was the fault of the outlet, it may be worth seeking legal advice.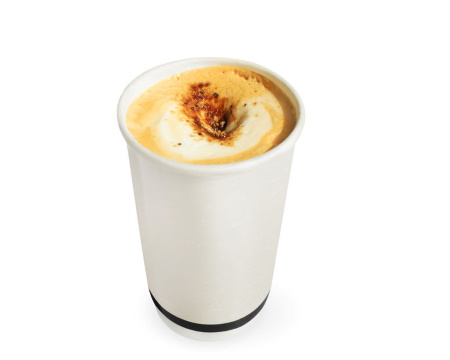 Those with allergies should be able to find products with clear nutritional and allergy information, allowing them to make purchases with ease and reducing the worry of their underlying health issue being compromised. However, if a product is incorrectly labelled, or if a server ignores your request, it could cause an allergic reaction after drinking or eating Starbucks products.
If you have experienced an allergic reaction due to the negligent actions of a third party, then you might question whether you have grounds to make a claim. After reading this online guide, you will have a greater understanding of the claims process and how a personal injury solicitor could support you and your potential claim. If you have any questions relating to the contents within this guide or your potential case, please do not hesitate to contact our team. One of our advisers would be more than happy to speak with you regarding your case in greater detail.
To speak with an adviser, the number to call is 0161 696 9685.
Jump To A Section
A Guide To Claiming For A Food Allergy In Starbucks
If you have an allergy, then you may be trying to avoid products with the harmful allergen to protect your overall health and well-being. While you can be extremely cautious of the products you purchase, there are unfortunate scenarios where a breach in the duty of care could cause an incident. For example, if a third party such as Starbucks incorrectly labels the ingredients of a product or fails to meet your request, it could cause you to have an allergic reaction.
Throughout this guide, we will discuss various situations that could lead to an allergic reaction in a Starbucks shop and how you could potentially make a claim. For this guide to successfully discuss allergic reaction-related claims in greater detail, it will answer the following questions:
What is an allergic reaction?
There was no allergy information on the product – could I make a claim?
What obligations does Starbucks have to uphold to prevent allergic reactions from occurring?
How could a personal injury solicitor assist me with my case?
What is a No Win No Fee agreement, and could I benefit from one?
Where could I find a lawyer best suited to handle my case?
If you require any further information or wish to discuss your potential case, please contact one of our advisers.
What Is A Food Allergy?
There are many different things people can be allergic to, such as pet hair, grass, pollen, and food. Within this guide, we are going to focus more specifically on food allergies, as food allergies and intolerances are caused by your body reacting to certain ingredients that it perceives to be a threat. As a result, your body and the immune system responds to the detected threat, which can lead to various symptoms such as swelling, rashes, and the inability to breathe.
What Is An Allergic Reaction To Food Or Drink From Starbucks?
Allergic reactions are triggered when the body believes something is wrong, causing the immune system to fight back.
People who have allergies can experience a wide range of symptoms that often vary from case to case. Within this section, you will find more information relating to the various degrees of allergic reactions and their symptoms.
Non-IgE Allergic Reactions – these tend to occur over a prolonged period after consuming or coming into contact with an allergen. While the experience may not be immediate, it could lead to:
Red, dry, or cracked skin
Itching
Constipation
Vomiting
Cramps
IgE Allergic Reactions – these tend to cause various symptoms. Examples include:
Hives
Nausea
Hay fever-like symptoms
Wheezing
Itchy/tingly mouth
Feeling faint
Anaphylaxis – the response time is a lot quicker and can often be life-threatening. The individual will require immediate medical attention and could experience some of the following symptoms:
Issues breathing
Swollen tongue
Dizziness
Collapsing
Tight chest/chest pains
Problems speaking
Issues swallowing
The treatment for an allergic reaction after eating at Starbucks will often vary. In most cases, the treatment will reflect the severity of the reaction, the symptoms that have occurred and the trauma inflicted.
If you can provide evidence that shows Starbucks was at fault and directly caused your allergic reactions, then you could have grounds to pursue a compensation claim. For more information, please speak to one of our advisers.
Facts And Statistics For Rates Of Food Allergies
According to Allergy UK's website, allergies within the UK are increasingly common. Over a fifth of the population suffers from at least one allergy, and 44% of adults have an allergy to more than one thing.
In 2014, it was reported that there were 20,318 admissions to hospitals in connection to an allergic reaction as their initial diagnosis. Over 20 years between 1992 and 2012, there was a 615% increase in anaphylaxis admissions, showing a growth in its effects.
I Requested Starbucks Did Not Serve Me A Potential Allergen
While many of the items at Starbucks are either premade or pre-prepared, there are some items where adjustment and flexibility to your order are possible. According to the Food Standards Agency (FSA), if a customer requests a specific adjustment relating to an allergy or intolerance, this is something the serving staff of Starbucks must comply with if they are able.
There are various ingredients a customer might request to be left out of their order, such as:
Cheese
Tomatoes
Eggs
Wheat
Oats
Fish
Milk
Nuts
Should the server taking the order fail to meet your dietary requirement, it could cause an allergic reaction-based accident to occur. If you have experienced something similar, get in touch with our team for free legal advice.
My Request For Starbucks To Leave Out An Allergen Was Ignored
When it comes to serving food and drinks, it is the responsibility of Starbucks to ensure they are aware of the most common allergies, label their items correctly, take into account people's dietary requests, and to not serve their customers products that could cause them preventable harm.
If a customer has specific requests that go unacknowledged or ignored, it can cause innocent customers with allergies to undergo allergic reactions and health implications. If that is the case and you have experienced an allergic reaction due to a request being ignored, then you could have grounds to pursue a claim.
How Negligence Could Lead To Cafe Customers Being Harmed
If you have suffered an allergic reaction after eating or drinking at Starbucks, then you might question whether or not you could pursue a claim. If Starbucks has failed to uphold their duties and responsibilities, it could lead one of the following situations:
An employee failing to take heed of a customer's request
Failing to provide the correct allergy information regarding a product
Prepackaged foods and drinks failing to outline what ingredients they contain
If you can provide clear evidence that highlighted how Starbucks breached its duty of care, then you could have grounds to make a claim.
Cafe's, Takeaways And The Consumer Rights Act
The Consumer Rights Act 2015 gives recourse to a customer who is sold goods that are not-as-described or defective. This obligation is also extended to food and drink products.
In reference to Starbucks, a defective product could include:
Prepared with something you explicitly asked not to be included.
Products labelled with the incorrect allergen warnings.
Cross-contamination with an allergen you may not be advised of or informed about.
If you are not sure whether your Starbucks food allergy was caused by negligence, please speak to one of our advisers. Not only could they offer free legal advice of no obligation, but they could discuss your case in greater detail. If we believe that the negligent actions of another caused your incident, then we could connect you to a personal injury solicitor best suited to handle your case.
I Did Not Tell Starbucks I Have An Allergy, Could I Still Claim Compensation?
If you did not make the serving staff at Starbucks aware of your allergy, then you may be under the impression that you could not make a claim. However, this isn't always the case. If the Starbucks website, menu, or the prepackaged food does not correctly contain allergy warnings, causing you to have a bad reaction, then you could be able to make a claim if you can prove the outlet failed in its duties.
Failures To Display Allergy Information
Failing to warn customers of the allergens within products could create a dangerous situation, making Starbcusk liable for any allergic reactions that occur. For example, Starbucks is required to label the most common allergens in all of their foods to prevent accidents to the best of their ability, such as by highlighting them in bold.
If you have suffered an allergic reaction after eating in Starbucks due to their negligent actions and it can be proven that this was the case, then you could have valid grounds to claim compensation. For more information, please speak to one of our advisers.
Foods Which May Commonly Cause An Allergic Reaction
As outlined by The Food Standards Agency, businesses must highlight the 14 most common allergens within their products, which includes:
Mustard
Nuts
Peanuts
Sesame Seeds
Soya
Sulphur Dioxide
Celery
Cereals containing gluten
Crustaceans
Eggs
Fish
Lupin
Molluscs
Failing to provide clear labelling of these allergens could cause a customer to experience a severe allergic reaction.
Starbucks Food And Drink Allergen Menu
Within this section, you will find listed items that are currently available on the Starbucks menu. It is worth noting that this information is correct at the time of this article's publication but could be subject to change.
Therefore, it is always best to ask for the most up-to-date allergy information when ordering your food and drink.
Brewed Coffee
Caffe Americano
Caffe Latte
Flat White
White Chocolate Mocha
Cafe Mocha
Macchiato
Caramel Macchiato
Cappuccino
Espresso
Con Panna (Espresso)
Macchiato (Espresso)
Iced Coffee & Cold Brew
Americano (Iced)
Cappuccino (Iced)
Cold Foam Iced Cappuccino
Caramel Macchiato (Iced)
Cafe Mocha (Iced)
White Chocolate Mocha (Iced)
Blonde Latte (Iced)
Caffe Latte (Iced)
Hot Teavana Tea
Mint Herbal Blend
Hibiscus Herbal Blend
English Breakfast Tea
Earl Grey
Emperor's Clouds & Mist Tea
Chamomile Herbal Blend
Mint Citrus Tea
Jasmine Pearls Tea
Chai Tea
Youthberry Tea
Iced Teavana Tea
Matcha Green Tea Latte
Chai Tea Latte
Frappuccino Blended Beverages
Chocolate Marshmallow S'mores Frappuccino
Caramel Frappuccino
Coffee Frappuccino
Java Chip Frappuccino
Frappuccino (Espresso)
Mocha Frappuccino
White Chocolate Frappuccino
Peanut Butter Cup Frappuccino
Chocolate Marshmallow S' mores Creme Frappuccino
Cookies & Cream Frappuccino
Chai Cream Frappuccino
Caramel Cream Frappuccino
Matcha Green Tea Cream Frappuccino
Strawberries & Cream Frappuccino
Vanilla Cream Frappuccino
Chocolate Cream Frappuccino
Double Chocolatey Chip Frappuccino
White Chocolate Cream Frappuccino
Hot Chocolates & Other Drinks
Bakery 
Cinnamon Swirl
Luxury Fruit Toast
Raspberry Cheesecake Muffin
Blueberry Muffin
Triple Chocolate Muffin
Almond Croissant
Butter Croissant
Chocolate Twist
Pain Au Chocolat
Pain Au Raisins
Triple Chocolate Cookie
Choc Chunk Shortbread
Chocolate Brownie
Warm Oat & Raisin Cookie
Chocolate Caramel Shortbread
Starbucks Bearista Gingerbread Cookie
Cookies & Cream Brownie
Warm Chocolate Chunk Cookie
FunFetti Cupcake
Coconut & Raspberry Loaf Cake
Vegan Chocolate and Raspberry Mini Loaf Cake
Banana Bread
Lemon Loaf Cake
Hot Breakfast 
Smoked Bacon Roll
Sausage Sandwich
All Day Breakfast Roll
Ham and Cheese Croissant
Five Grain Oatmeal
Lunch 
BLT Sandwich
Five Cheese Toastie
Cheese & Marmite Mini Ciabatta
Hickory Ham & Cheese Toastie
Tuna Melt Panini
Ham & Cheese panini
Tomato & Mozzarella panini
Roast Chicken Salad Sandwich
Free-range egg & mayo sandwich
King Prawn Sandwich
Smoked Chicken and Sunshine Grain Wrap
Vegan Beetroot Wrap
Chicken and Avocado Protein bowl
Fresh Fruit & Pots 
Calculating Compensation For A Drink Allergy In Starbucks
Many claimants often question how much compensation they could be awarded for the physical and psychological trauma they've endured. Instead of using a personal injury claims calculator to offer an estimated figure, we have used the Judicial College Guidelines. The intention behind the table is to provide a more accurate insight into the compensation process.
| Reaction | Payout Bracket | Description |
| --- | --- | --- |
| Mental Anguish | £4,380 | Compensation of this bracket could be awarded to a claimant that feared for their life or worried their quality of life would be affected. |
| Allergies (serious) | £8,950 to £18,020 | The event would be short-lived and would resolve over a prolonged period of time. |
| Allergies (Severe) | £36,060 to £49,270 | A reaction of this nature would require treatment due to long-term health implications. The individual would not e able to enjoy a social life or work for some time. |
| Allergies (minor) | £3,710 to £8,950 | A reaction of this nature would require Hospital admission. However, the recovery would be good. |
| Allergies (slight) | From around £860 to £3,710 | The reaction would be extremely minor. The symptoms would be resolved within a matter of days or weeks. |
If you have suffered from an allergic reaction, for the purpose of the claim, you will be required to visit an independent medical expert for an assessment. Within the assessment, the professional will ask you a series of questions and evaluate the severity of your reaction.
The expert's report will be used to value and support your claim, as it will outline the symptoms you've experienced, the severity of the reaction, and whether there are future implications. If you would like to receive an estimated figure more precise to your case, please speak to one of our advisers.
What Are Special Damages And How Could They Compensate Me?
Within the section above, we provided insight into the compensation you could be awarded for the physical and psychosocial trauma you experienced after an allergic reaction. Within this section, we will look at special damages in greater detail, as they could also be included as a part of your claim.
Special damages take into account financial implications unexpectedly bestowed onto you after an accident. For example, if you suffered from an allergic reaction after drinking at Starbucks, then you could face:
Medical expenses
Travel expenses
The loss of earnings
The cost of care
If you intend on claiming special damages, you must be able to provide evidence that supports your case. Therefore, you must keep documentation of receipts, bank statements, payslips, and bills.
No Win No Fee Claims For A Drink Allergy In Starbucks
We completely understand that some claimants might have some concerns regarding the claims process, more specifically, relating to their finances. If you can prove that Starbucks negligently caused your allergic reactions, then a personal injury lawyer could offer to handle your case under a No Win No Fee agreement.
There are various benefits to a No Win No Fee agreement, such as:
Zero upfront costs to begin your case.
No fees while the claim is on-going.
If a compensation payout has been offered, then your solicitor will take a small fee for the services they've provided. By law, this fee is capped and may also be referred to as a success fee. However, should the claim have an unsuccessful outcome, please note that you would not be obligated to cover your solicitor's legal fees.
Speak To A Solicitor
Provided that you feel that you are ready to begin your claim, why not speak to one of our advisers? Not only can they offer free legal advice, but they can help with any unanswered questions or uncertainties you might have.
You can reach our team in one of the following ways:
To call our team, our number is 0161 696 9685
To enquire online, please click here to use our contact form.
Alternatively, you can use the live chat option at the bottom of this page.
Supporting Information
We hope you have found this online guide discussing allergic reactions in Starbucks useful. Within the final section of this guide, you will find additional materials that offer more critical information and insight.
FAQ: Allergic Reaction Claims – A guide containing answers to commonly asked questions in relation to allergy claims.
Nut Allergy Claims – A guide covering claims involving an allergic reaction to nuts.
Allergic Reaction To Dairy Claims – A guide on cases involving reactions to dairy products.
Treating Allergies – A list of available treatments for allergies from the NHS.
Report A Problem – Report food-related problems to the government's Food Standards Agency.
Steroid Medicines – Details of different steroid medicines supplied by the NHS.
Guide by MN
Edited by REG