I Was Harmed By A Prescription Error, How Do I Make A Claim?
If Rowlands Pharmacy gave the wrong medication, then in some circumstances, it could be possible for the victim to make a compensation claim. This guide addresses medical negligence claims that are a result of a prescription error, such as a patient being given the wrong medication. We look at how these mistakes are made, and why you may find yourself in a position to make a claim for the harm you suffered due to one.
Each claim is unique in some way, and this means we may not be able to cover every question you might have in this page alone. If you do have a question that this guide doesn't answer, don't worry, we can likely still help you. Please reach out to our claims team on 0161 696 9685 and one of our expert advisors will be happy to provide you with all the help you need.
Jump To A Section:
A Guide On Claims For Prescription Errors By Rowlands Pharmacy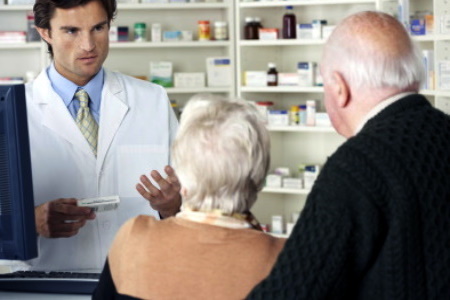 Within this guide to claiming for a Rowlands prescription error, we will attempt to show how a medical negligence claim is made, which is similar to the way a personal injury claim is made. We cover information on how these kinds of mistakes happen and demonstrate how you could be eligible to make your own claim in some circumstances.
This guide commences with a brief introduction to what prescription errors are, and why you could potentially be eligible to make a claim. We then move on to look at the duties of a pharmacist, and the criteria you will need to fulfil in order to qualify to make a claim. You will find an explanation of the impact that taking the wrong medication could have on your health as well. Lastly, we explain how to make a complaint about a pharmacist and how you could be eligible to make a clinical negligence claim.
The last sections of this guide all relate to the financial aspects of your claim. A table has been included below that could help you to discern the level of compensation you may be able to claim. This is followed up with a list of some of the common types of compensation awards that your settlement could be made up of. Lastly, we explain the process of making a No Win, No Fee claim, and the benefits that this kind of legal contract with a solicitor can give.
If you have ever had dealings with a personal injury lawyer for an accident or injury claim, much of this guide will be familiar to you. There are a lot of similarities when making a medical negligence claim for being given the wrong medication. If you do have additional questions, our team is here to help. Just give them a quick call on the number at the top of this page, and one of our advisors will help you in any way they can.
What Are Pharmacy Prescription Errors?
A prescription error made by Rowlands Pharmacy is any kind of mistake made during the process of dispensing medication at the pharmacy. In some circumstances, it could result in the patient receiving the wrong medication, the wrong dose of medication, or wrong instructions about taking their medication. Mistakes such as these could be regarded as clinical negligence. If the error resulted in harm to the patient, then in the right circumstances, a compensation claim may be possible. Later in this guide, we will look at the precursors to making a claim, and what you will need to be able to prove in order for your claim to be potentially valid.
We will also cover the duty of care that every pharmacist has to fulfil (in the next section), and why a failure to do so could leave them liable for damages. If you want to find out whether you have a valid claim or not, please call our team. An advisor will take a look at your situation and let you know whether they think we can help you with a claim.
What Does A Pharmacist Do?
You have probably seen your local pharmacist many times, managing your local pharmacy. You have probably talked to them from time to time about your own prescription. But aside from these two duties, do you know what your pharmacist does? A pharmacist performs many tasks, such as:
Ensuring that the quality of the medication they dispense to patients is of a high standard.

Legally procuring medicines for dispensing.

Ensuring that medication that is prescribed to a patient is suitable for them.

Offering advice to patients about medication, such as how to take it, and the type of reactions it could cause, as well as answering the patient's questions.

Ensuring that the pharmacy premises are safe for use by members of the public.

Providing expert advice to other medical professionals related to medicine use.

Diagnose minor ailments and recommend over the counter medication to treat them.

Provide advice on stopping smoking, lowering blood pressure, losing weight, and other health considerations.

Supervising the pharmacy staff to ensure they dispense medication correctly.
These are just some of the other things your pharmacist does every day. The pharmacist is expected to carry out these responsibilities, keeping their duty of care in mind at all times. The basics of this duty of care are to ensure that patients are never harmed unnecessarily. Failure to maintain the duty of care could see the pharmacist liable in a clinical negligence case. 
If you are harmed by the negligent acts of a pharmacist, then you could be able to make a claim for the harm you have suffered, if the circumstances of your claim match with the ones we have outlined in the next section. If you want some advice on your eligibility to claim, please speak to our team for more help.
In What Circumstances Could I Claim For Wrong Medication?
In the previous section, we explained the duties of care a pharmacist must meet. In this section, we look at the criteria that your circumstances must fulfil for your claim to be potentially viable for you to receive damages for a pharmacist dispensing error, such as being given the wrong medicine at a Rowlands Pharmacy and claiming for the illness or injury this resulted in. A claim that could possibly be successful would exhibit the following three elements:
The pharmacist or pharmacy owed you a duty of care. In most cases, this will be straightforward to prove. 

The pharmacist or one of the pharmacy staff makes a mistake, resulting in you receiving the wrong medicine, the wrong dose, or the wrong instructions for taking it. This would be considered a breach of the duty of care owed to you.

This mistake caused you some type of physical or psychological harm, such as an illness or psychiatric injury. In most cases, it will be necessary to prove that you would not have gone through the harm you suffered if the mistake had not been made.
These three key facts are pivotal to having a potentially valid claim. You, the claimant will need to prove that each of these three facts is true about your claim. If you cannot, then it is unlikely your claim would be successful.
Please keep in mind that whenever we indicate that you could be able to make a claim in this guide, we are working under the assumption that these three facts are true about your own circumstances. If you want some more free legal advice about your eligibility to claim, please speak to one of our expert advisors today.
What Impact Could A Prescription Error Have On Me?
If you are given the wrong medication at a pharmacy or the wrong instructions about how to take your medication or even the completely wrong dose of the right medication, this could have sometimes severe effects on your health. For example:
An allergic reaction to the medication, possibly resulting in a case of anaphylaxis and in extreme cases death.

A non-allergic reaction to the medication, causing damage to the kidneys or liver, or sleep disorders.

Your original illness won't be treated properly, as you will not be taking the medication that your GP prescribed.

If you are told to take the wrong dose or told to take the medication too frequently, you could suffer an overdose.
All of these could potentially be common pharmacist mistakes. As we saw in a previous section, if you can prove that a mistake like this caused you harm, you could be able to make a claim for a pharmacist making mistakes. Call our team to learn more about this.
Raising A Concern About A Pharmacy
If you believe that you have been the victim of pharmacy medical negligence or dispensing errors then you will need to follow the process laid out by the National Health Service (NHS) for reporting pharmacy mistakes.
You have 12 months from the date the medical negligence took place to make your official complaint. When you make it, the NHS will evaluate your complaint, and if appropriate, instigate an investigation. The complaint will then be reviewed by a board of medical professionals who will decide whether medical negligence took place or not. If they decide that it didn't, then you are going to need to prove that they are wrong, and it did occur. If you want some advice on how to do this, please give our team a call and speak to an advisor.
Am I Eligible To Make A Claim Against A Pharmacy?
In one of the previous sections, we explained the criteria for being potentially eligible to make a compensation claim for clinical negligence. To recap, you must have suffered harm due to the negligent acts of a pharmacist, that could have been avoided otherwise, and you must be able to prove that the pharmacist failed to meet their duty of care towards you.
But of course, not every claimant can ensure these three things are true. For example, the claimant may not be able to submit proof to show that medical negligence took place. Just as with personal injury claims, a solicitor can assist the claimant in engaging relevant specialists that can help to build a body of evidence. For example, a medical report based on a medical examination by an impartial doctor could prove crucial in establishing the injuries or illness. If you believe that you could have a valid claim, but need some help preparing it and gathering expert evidence, then please speak to one of our advisors who will be able to help you further.
Pharmacy Wrong Medication Compensation Calculator
If you have had dealings with a personal injury solicitor before, you may also have checked out a personal injury claims calculator to get an idea of the value of your claim. For a medical negligence claim, you can use the table below in a similar way. Based on the Judicial College Guidelines—a legal publication used by solicitors and the courts to value cases—the table enables you to look up the severity of your illness and find out the compensation range that could be available.
| Medical Condition | Severity | Payment | Info |
| --- | --- | --- | --- |
| Illness | Minor | £860 to £3,710 | This category would include minor illnesses that would only exhibit slight symptoms such as diarrhoea, muscle cramps, pain and fatigue, and the symptoms would go away without hospital treatment after a short time, days or weeks. |
| Illness | Moderate | £3,710 to £8,950 | This category would include illnesses that have moderate symptoms such as diarrhoea, stomach cramps, bowel movements impaired, fatigue, etc. The victim might need to spend a few days in the hospital, but the illness will clear up completely, with possibly one or more long term symptoms that could last up to 2 years. |
| Illness | Serious | £8,950 to £18,020 | This category would include illnesses that would last only a short time, but would be very serious in nature, with bad symptoms, possibly life-threatening. Symptoms such as diarrhoea, vomiting, fever, cramps, impaired bowel function, etc. Hospitalization would be a requirement, and there could be long-term symptoms such as loss of sex drive, unable to enjoy food, disturbed bowel function, etc. that could last for years or even permanently. |
| Illness | Severe | £36,060 to £49,270 | This category would include all of the most serious illnesses. Symptoms might include diarrhoea, high fever, nausea, joint pain, muscle pain, etc. The symptoms would be severe and require medical treatment by a hospital. Recovery would take a long time, possibly years. |
You might want a more accurate estimate of how much compensation you can claim. If this is so, call one of our advisors who will be able to arrange for a lawyer to value your claim for you.
Special Damages For Pharmacy Prescription Error Claims
When you successfully make a claim for pharmacy medical negligence, you will either be offered an out of court settlement or win an awarded settlement through the courts. In either case, your compensation package may be made up of two heads of claim: special damages and general damages.
General damages relate to the physical and psychological pain, suffering and loss of amenity inflicted by the injuries or illness. The amount of compensation that you receive will depend on how bad your illness was, how long it lasted, and whether you have to go through any traumatic treatment. Damages could account for:
Permanent disability.

Stress and trauma.

Pain and suffering.

Loss of life quality.

Psychological injuries.
Special damages relate to all of the non-physical aspects of the claim, such as financial losses. They are designed to compensate you for the likes of any expenses incurred as a direct result of the injury or illness.  If you want to claim for costs, you will need to prove them by presenting bills, receipts or bank statements. Special damages could include:
Loss of income.

Out of pocket expenses.

The cost of care.

Loss of earning potential.

Medical costs.
If you want to know what kinds of damages you might be able to claim based on your own claim, please speak to one of our claim advisors using the number at the top of this page.
Steps You Could Take To Make A Claim Against Rowlands Pharmacy
If you have been given the wrong medication by a pharmacist and it negatively affected your health, we offer you a simple three-stage process to get your claim underway.
Reach out to our claims team, and explain what has happened to them. They will answer any question that you have.

One of our expert advisors will evaluate your claim for you and let you know whether it is potentially viable.

If your case has merit, our advisors could refer you to a specialist solicitor from our panel who will process your claim for you, aiming to get you the most compensation possible.
These three steps are all you need to take to get the legal help you need today.
Why Let Our Team Handle Your Claim
With over 30 years of hands-on experience with medical negligence claims, our panel of solicitors can help you to make your claim against Rowlands Pharmacy. They will do everything that they can to make sure your claim succeeds and will guide you through the mire of the claims process expertly. Whenever you need an update on your claim or have questions about what we have been doing on your behalf, all you need to do is pick up the phone and give us a call.

No Win No Fee Claims Against A Pharmacy For A Prescription Error
The services of a No Win, No Fee lawyer, can provide you with the legal assistance you need to pursue your clinical negligence claim, while at the same time minimizing the financial risks of doing so.
Another term for this kind of fee arrangement is a Conditional Fee Agreement (CFA). A lawyer working under a CFA will not expect you to pay any fees upfront. They also won't ask you to pay any fees during the time they are processing your claim for you, even if this takes many months or even longer. If your claim fails, and you don't receive any compensation at all, your solicitor will not ask you to pay the fees that they have accrued.
If the claim is successful, and your solicitor has received a compensation payment on your behalf, they may ask you to pay a small success fee. The level of this success fee is legally capped and will be confirmed with you in the CFA before the claim begins. If you need more information about the benefits of making a No Win, No Fee claim, please call our team so that they can help you further.
Begin Your Claim For A Prescription Error
Has your pharmacist given you the wrong medication, or made some other mistake with your prescription that has caused your health to suffer? Do you believe that you could be in a position to make a claim against the NHS for this? If this is the case, then please contact our team on 0161 696 9685. One of our claim advisors will talk over your claim with you, answer any questions you have, and offer you some free legal advice about what your next steps should be. We look forward to hearing from you!

Helpful Resources
You might want to look at the information on these external pages:
Reducing Pharmaceutical Errors
NHS Information On Anaphylaxis
Raising Concerns About A Pharmacy
You can also check out these other guides we have published:
Claiming For A Prescription Error In A Nursing Home
A Guide To Claiming Against A Pharmacy
Claiming For Being Given The Wrong Medication
Guide by MR
Edited by REG