If you've experienced a reversing injury in an accident caused by another road user failing to adhere to road safety legislation, you may have grounds to make a road traffic accident claim. This guide will look at the duty of care owed on the road, and how a breach of this could cause an accident.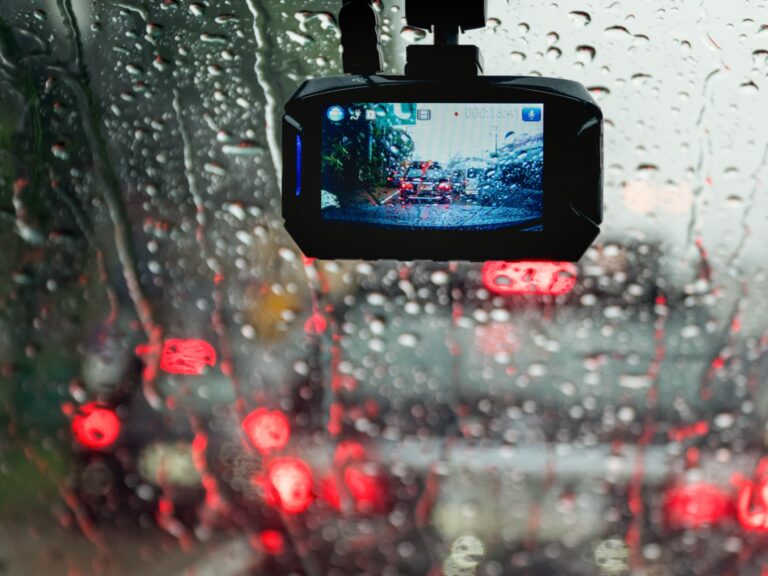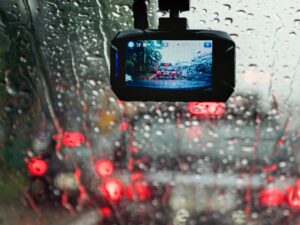 We will also address different aspects of the claims process that could prove beneficial to you, such as collecting evidence. We'll also address how settlements are valued in these claims, which could give you an idea of the factors that could influence your own claim's value. 
Our advisors are available to offer free legal advice about claiming for a reversing injury. Furthermore, if your claim seems valid, they could connect you with a No Win No Fee solicitor from our panel to work on your case.
You can:
Select A Section
How To Claim For A Reversing Injury
In order to make a car accident claim for a reversing injury, you must show that:
Another road user had a duty of care towards you
They breached this duty
As a result, you sustained an injury/
The Road Traffic Act 1998 sets out the duty of care on the road. Furthermore, the Highway Code sets out rules, guidance and obligations that all road users should follow. This can include:
Following road signs and markings, including give-way signs
Abiding by the speed limit
Leaving a safe stopping distance from the vehicle in front
Checking all around the vehicle before reversing (including blind spots)
Not reversing for longer than necessary
How The Whiplash Reform Program Affects Car Accident Claims
In 2021, the introduction of the Whiplash Reform Programme has altered how certain low-value injury claims are made after car accidents. Whiplash injuries will now be valued according to the tariff amount in the Whiplash Injury Regulations 2021. If: 
You were the driver or passenger of a vehicle; and
You're over 18; and
You sustained injuries that are worth less than £5,000
then the compensation will be claimed in a different way. However, the tariff amounts mentioned above might still be applicable even if the way you make your claim hasn't changed.
Time Limits To Be Aware Of
The Limitation Act 1980 states that you must start the claims process within three years. This runs from the date you were injured. 
Exceptions can apply to this time limit, however. For example, if the injured person does not possess the required mental capacity to claim in their own right, the time limit will only begin if they regain the ability to claim themselves. Alternatively, a litigation friend can be appointed to claim on their behalf while the time limit is suspended at any point. 
To find out how long after your car accident you could make a reversing injury claim, contact our advisors today. 
What Injuries Could Be Caused By Reversing Accidents?
There are a number of different injuries that could be caused by a range of reversing accidents. For example:
You could sustain a head injury and a broken pelvis if you were a cyclist hit by a car. For example, you may be travelling down a main road onto which a car was reversing from a side road, knocking you from your bike.
You could be a pedestrian crossing the road when a car reverses into a side road. Because they failed to check their blind spot, they collided with you, causing a fractured cheekbone and a sprained ankle.
You may be in your car in a car park waiting to safely reverse when someone in an opposite bay begins to quickly reverse out of their space without checking their surroundings. As a result, they collide with the back of your vehicle. This accident causes tinnitus and a back injury to you and your passenger.
Speak with a member of our team today for an assessment of your claim, and if it's valid, they could connect you with a No Win No Fee lawyer from our panel.
Proving Fault In Car Accident Injury Claims
In order to claim, you must provide evidence to show the circumstances of the accident and that someone else was at fault. You can also use evidence to demonstrate the extent to which you were injured. Evidence can be in the form of:
Witness contact details so that they can provide a statement later 

Photographs of the scene of the accident, the damage to your vehicle and your injuries, if applicable

CCTV or dashcam footage

A police reference number if they attended the accident
You may also be asked to attend an independent medical assessment to confirm that your injuries are consistent with the accident you were in. The results of this assessment might be used to support your claim. 
If you're unsure about the evidence you could use to support your road traffic accident claim, reach out to our advisors today using the banner above.
Estimating Reversing Injury Claim Payouts
When seeking compensation for a reversing injury, you can claim general and special damages. General damages relate to the physical and psychological injuries you sustained as a result of the accident in which you were injured. The Judicial College Guidelines (JCG) contain compensation brackets that legal professionals can use when valuing this head of a claim. We've included some examples in the table below as a guideline. The bottom two values are taken from the Whiplash Injuries Regulations 2021. 
| Injury | Severity | Compensation | Description of Injury |
| --- | --- | --- | --- |
| Brain and Head Injury (a) | Very Severe | £282,010 to £403,990 | Injuries in this bracket render the injured person with limited ability to follow basic commands and little response to their environment. |
| | Moderately Severe | £219,070 to £282,010 | Injuries cause serious disabilities whether physical or cognitive. For example, limb paralysis with marked impairment of personality and intellect. |
| | (i) Moderate | £150,110 to £219,070 | The injured person has a significant risk of developing epilepsy and has no prospect of employment. |
| Neck Injury (a) | (i) Severe | Around £148,330 | Despite wearing a collar for 24 hours a day, the injured person has little to no neck movement and suffers from severe headaches. |
| | (ii) Severe | £65,740 to £130,930 | In this bracket, damage to the discs in the cervical spine cause disabilities with permanent brachial plexus damage and substantial loss of neck movement. |
| | (iii) Severe | £45,470 to £55,990 | The injured person will suffer from dislocations or severe soft tissue damage that leads to chronic conditions. |
| Wrist Injury (a) | Total loss of function | £47,620 to £59,860 | Surgery may have been required. |
| | Significant disability | £24,500 to £39,170 | Some useful wrist movement remains despite permanent disability. |
| Whiplash | One or more whiplash injuries | £3,005 | For longer than 15 months but less than 18 months. |
| | One or more whiplash injuries with psychiatric harm | £3,100 | For longer than 15 months but less than 18 months. |
How Special Damages Could Also Compensate You
Special damages reimburse you for the financial losses you suffered as a result of another road user's negligence. This can include travel costs and loss of earnings if you're unable to work due to the severity of your injuries. In order to seek compensation for financial losses, you must provide evidence such as bank statements and receipts.
If you need more clarification regarding what you need to provide to support your claim, or if you're looking for help to start your reversing injury claim, contact us today. 
Start Your No Win No Fee Reversing Accident Claim
You may be interested in working with a car accident solicitor for your road traffic accident claim but worry about the legal costs. With a No Win No Fee agreement, you're only required to pay your lawyer in the event that you're successful with your claim. There are no upfront or ongoing payments to be made, and you don't have to pay for the work your lawyer has done if your claim isn't a success. 
A success fee is a percentage taken from your compensation total with a legal cap to ensure you keep the majority of the award. This means that you can focus on seeking the settlement you deserve without worrying about finances. 
If the terms of these Conditional Fee Agreements (CFA) sound beneficial to you, why not contact our team today? Our advisors can connect you with a No Win No Fee solicitor from our panel if your claim has a chance of succeeding.
Speak To Our Team
Reach out to our advisors today for more assistance with your road traffic accident claim. 
Use the live chat to connect with an advisor instantly

Call 0161 696 9685
Learn More About Reversing Injury Claims
We hope that our reversing injury claims guide has been helpful to you. If you're still looking for further support, you can find more of our guides below:
Alternatively, you can visit the following websites for more information.
Written by JA
Edited by FS