What You Need To Know About The Motor Insurers' Bureau
If you're considering making a claim for injuries sustained in an accident with an untraceable or uninsured driver, your claim could be made to the MIB, or Motor Insurers' Bureau. But what is the MIB, how does it work and are there things you should know about the Motor Insurers' Bureau before you go ahead and make a claim to them?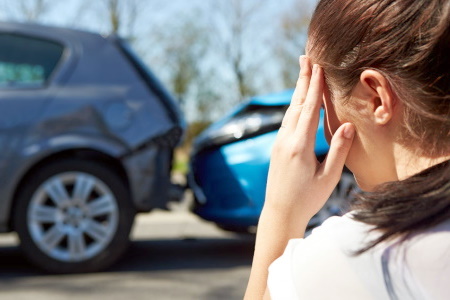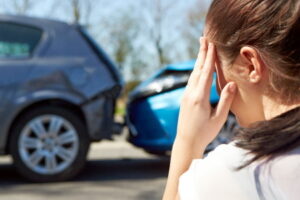 This guide offers some valuable information about the MIB and how to make a Motor Insurers' Bureau claim. While it is not a legal requirement to use a personal injury lawyer when making claims to the MIB, having a legal professional on your side who could help you build a strong case for compensation could give you the best chance of MIB claim success. It could also help to maximise the amount of compensation you receive. If you'd like to talk to us about your case, or would like us to check whether you would be eligible to make a claim through the MIB, you can obtain a free no-obligation case check from the Legal Helpline team. We could also connect you with a No Win No Fee personal injury lawyer to take your case forward if we feel you have a valid claim. You can call us at any time on 0161 696 9685.
Jump To A Section
What Does The Motor Insurers' Bureau Do?
Before we look at the things you should know about the Motor Insurers' Bureau, we should first explain a little more about what the MIB is and why you could make a claim for compensation from them.
What Is The MIB?
The MIB or Motor Insurers' Bureau came into being in 1946, and it was created to compensate the innocent victims of negligent motorists that were not insured or could not be traced. The objectives of the MIB are threefold. They aim to:
Effectively reduce the impact and the level of uninsured driving (within the UK)
Pay compensation to innocent victims of negligent untraceable or uninsured motorists in a prompt and fair manner
Provide specialist claim services and high-quality management of data assets
What Does The MIB Do?
In terms of what the MIB does for claimants, it helps those that have been harmed financially, physically or mentally by uninsured/untraceable drivers access compensation when the usual routes to compensation do not exist or would be difficult to find. Eligible claimants could access compensation for property and vehicle damage, as well as personal injury if compensation cannot be claimed via another source, such as a motor vehicle insurer.
1.    The MIB Ensures That There Are Funds To Pay Compensation From
When it comes to what you need to know about the Motor Insurers' Bureau, one of the first things we should mention is that one of their responsibilities is to ensure that there are funds to pay compensation from. They do this by taking funds from the MIB compensation fund.
Who Funds The MIB?
The MIB is funded by every registered motor vehicle insurer in the UK, and in effect by every law-abiding driver who pays for motor vehicle insurance, as part of their premium could be used by the insurer to pay into the fund. They have agreements with the Department of Transport as to the governance of these claims, which include the Uninsured Drivers Agreement and the Untraced Drivers Agreement. These are reviewed at times to ensure they are up to date and accurate.
You can find the latest update for the Uninsured Drivers agreement here. This document covers England, Scotland and Wales. The latest Northern Ireland agreement update can be found here. The agreement for untraced drivers for Scotland, England and Wales can be found on this page and the latest document for Northern Ireland is here. There are also separate agreements for Jersey, Guernsey, the Isle of Man and Gibraltar.
2.    By Law, All Vehicle Insurers Must Pay Into The MIB
According to the Road Traffic Act 1988, each and every insurer that takes part in underwriting compulsory motor insurance has an obligation to have a membership of the MIB, and as such, must contribute to the MIB compensation fund. An authorised insurer, as per the Act, is a member of the MIB who has obtained the permission under the Financial Services and Markets Act 2000 to carry out or effect relevant insurance contracts. It also covers an EEA company mentioned in another part of the Act (paragraph 5(d) of Schedule 3), with the relevant permissions and who qualifies for authorisation to carry out or effect relevant insurance contracts.
3.    They Could Compensate The Victims Of Uninsured Drivers
Another one of the things you should know about the Motor Insurers' Bureau is that they could compensate the victims of uninsured drivers when other routes to compensation are blocked or do not exist. Claims from the MIB are usually the last resort, however. All claims made to the MIB by victims of uninsured drivers must be subject to the preconditions, limitations and exceptions set out in the Uninsured Drivers Agreement.
If someone is involved in an accident and suffers property damage, vehicle damage or personal injury, they should, according to the MIB's guidance, attempt to find out whether any insurance covers the vehicle that caused damage or injury. You can check this on www.askMID.com, which you could even access at the time of the accident via mobile phone. Other steps the MIB advise victims to take include:
Exchanging names, insurance details, vehicle registration details and addresses with the other involved party
Informing their own insurer
Informing the police
If a personal injury solicitor is acting for the claimant, they should check the vehicle registration on the Motor Insurance Database (MID) to see if there is an insurer on record. If there is, the claim should be made against the insurer on record. If, after making enquiries, it is found that the vehicle has no insurance that covers it, or if an insurer can't be identified or will not satisfy any judgement or refutes any obligation to handle the personal injury claim made against them, the claim should be made to the MIB as soon as possible.
What you need to know about Motor Insurers' Bureau claims if you are a driver with comprehensive insurance on your own vehicle, however, is that they will not accept a claim for damage to that vehicle. You would have to make a claim on your own policy for vehicle damage. However, you could still claim for personal injury through the MIB.
What Happens If You Hit An Uninsured Driver In The UK?
If you were to hit someone with your vehicle and you were insured, then the victim could make a claim against your insurer. If you were to hit an uninsured driver with your vehicle, however, the law may not always be on the victim's side. By reporting the accident to the police, the victim's own insurance status would be identified, and the police would be obligated to charge them for driving without insurance.
If you hit an uninsured driver but it was their fault you hit them, you may be wondering if you can sue an uninsured driver in the UK for compensation. While this is possible in some cases, and you may be able to bring a claim against them in the civil courts, you might not be able to get compensation from them in this way, and you may, therefore, have to pursue compensation through your own fully comprehensive insurance policy. Some insurers will cover the excess and protect any no claims bonus if you have to claim for vehicle damage for an accident caused by an uninsured driver against your own policy. If you don't have a fully comprehensive policy, you may be able to claim through the MIB.
4.    The Untraced Drivers Scheme Could Help Victims Of Hit And Run Accidents
If you have been the victim of a hit and run, whether you were in another vehicle or are making a claim as a pedestrian. If you are considering making such a claim you must have reported the incident to the police within 14 days of the accident occurring. If you have suffered damage to your vehicle, you must also contact your own insurer and inform them of the accident.
The Untraced Drivers Scheme could help to provide compensation for physical and mental injury, as well as vehicle and property damage caused by a driver who has left the scene of an accident or not been identified for another reason. There are some things you should know about the Motor Insurers' Bureau and their take on fulfilling the criteria for an untraced driver claim.
To make an uninsured driver claim under the Untraced Drivers Agreement, you would have to prove that the driver or user of the vehicle that caused the accident cannot be identified. This could be because a person has given false details at the scene of an accident, for example. However, if evidence could be established that a named party was driving or using the vehicle that caused the accident, even if they cannot be traced, the claim would be dealt with under the Uninsured Drivers Agreement instead.
5.    They Are Responsible For Operating The MIB Green Card Scheme In The UK
When it comes to things you should know about the Motor Insurers' Bureau, this point would only be relevant if you were involved in an accident with a driver from another country or you were injured in an accident in another country that was not your fault, and the foreign country you were injured in is a member of the Green Card Scheme.
The green card system has, currently, 48 countries in its membership. This includes all 28 countries in the EU, with additional countries being some countries in the EEA, such as Andorra, Russia, Serbia, Switzerland, several Middle-Eastern countries and others bordering the Mediterranean sea. It guarantees that innocent victims of motor vehicle accidents caused by foreign vehicles in member countries will be able to access compensation in the country the accident took place. There is a reciprocal agreement within the member countries that the victim's National Insurers' Bureau would be able to recover the compensation paid to the victim from the bureau of the country where the accident took place.
If you approach the Motor Insurers' Bureau for an accident abroad claim, or you are making a Motor Insurers' Bureau foreign vehicle claim for an accident in the UK, what you need to know about the Motor Insurers' Bureau and their advice for preparing to claim is as follows:
Ascertain whether the at-fault party is insured. You can then check whether they have a UK representative that could act on the behalf of the foreign insurer. If you find one (you can check this list to see if there is one), your claim could be made to the UK representative. If there is no UK representative, or you cannot identify the insurer, then a claim could be made to the MIB. If you are making a claim in the UK against a foreign insurer through an agent and are having difficulty, the Motor Insurers' Bureau may be able to help.
If you are the victim of an accident caused by a lorry from another country, you should attempt to get the registration details of both the cab and the trailer, as these could differ.
If you've been given the details of the at-fault party's green card, the details of the card, and a copy if possible, will need to be sent with your claim.
If your vehicle has been damaged, you should attempt to obtain 2 quotations for its repair, as the law requires that losses claimed for are mitigated, ie, claimants do what they can to minimise their losses.
6.    They Deal With Accidents Involving Foreign Vehicles
Claims for accidents in the UK that are caused by foreign vehicles could also be made via the Motor Insurers' Bureau. Again, you would have to attempt to claim via other means first, such as:
Attempting to find out who their insurer in the country of registration is
Find a UK agent for the foreign insurer to handle your claim
Getting the registration numbers of the front and back of the vehicle to check whether they are insured separately
If you cannot claim through the at-fault party's insurer or their agent, then a claim to the MIB could bring you the compensation you deserve for your injuries. However, we should point out that damage to your vehicle, if you have fully comprehensive insurance, should be claimed for against your own policy in these circumstances.
7.    They Deal With Motor Accidents Abroad
The Motor Insurers' Bureau could deal with motor accidents abroad under the Fourth Motor Insurance Directive Scheme. This is a scheme that allows innocent victims of accidents abroad to claim in their country of residence for accidents that happen abroad.
There are some things you should know about the Motor Insurers' Bureau and their advice to potential claimants.
Before submitting a claim to the MIB for an accident abroad, you should try to establish whether the driver that caused the accident was insured and which company insures them. If you don't have the insurance details (you should try and obtain these at the roadside), you could contact the Information Centre so that they could enquire about this on your behalf.
The Motor Insurers' Bureau could help if you cannot identify who the foreign insurer is, or if they do not have their details or you cannot establish a UK agent for the foreign insurer. If you are having issues with a claim against a UK representative of a foreign insurer, for example, they have not provided a reasoned reply to your accident claim within 3 months, the Motor Insurers' Bureau could intervene.
In addition to this, if you have a claim against an uninsured or untraceable driver for an accident abroad, the MIB could handle your claim as a UK representative for such claims.
8.    There Are Time Limits To Claim Through The MIB
One of the most important things you should know about the Motor Insurance Bureau is that they have time limits in place that could affect whether your claim is accepted. In most cases, the MIB claim time limit is similar to the usual personal injury claims time limit of 3 years from the date of the accident. However, if you are injured as a child and no adult makes a claim on your behalf, you may be able to claim up until you turn 21.
However, we would advise claimants to note that the MIB request that claims should be made as soon as is reasonably practicable.
9.    They Work With The Police To Remove Uninsured Vehicles
One of the things that you should know about the Motor Insurers' Bureau is that they do not just handle claims. The Motor Insurers' Bureau and police work together to remove uninsured vehicles from UK roads. According to the law, vehicles on UK roads as well as drivers on UK roads must have a valid insurance policy that covers them. The MIB shares the Motor Insurance Database, also known as the MID with police forces so that their ANPR (Automatic Number Plate Recognition) cameras can spot uninsured vehicles, allowing the police to use their powers to seize vehicles being driven without insurance. They also operate a helpline that allows police officers to obtain verification of vehicle and driver's insurance at roadside stops.
10.    They Ensure There Is A Central Record Of All Insured Vehicles
We briefly mentioned that the MIB has a database of insured vehicles but one of the things you should know about the Motor Insurers' Bureau is that this database is a central record, which is used by the DVLA and police and has information on all of the currently insured vehicles in the UK. The DVLA could, therefore, use the MID (Motor Insurance Database) in their identification of uninsured vehicles to help them administrate the Continuous Enforcement Scheme (CIE) to ensure action is taken to remove uninsured vehicles from our roads.
Motor Insurers' Bureau Compensation Claims Calculator
If you were wondering how much compensation an MIB claim could bring you, this would largely depend on the nature and severity of your injury. We would not advise claimants to use a standard personal injury claims calculator to work out how much compensation they could look to receive, as the MIB works off a tariff to come to compensation payouts.
However, there is no MIB claims calculator either, as this tariff has yet to be published. What we could do, however, to give you an idea of how much compensation could be awarded to you, is take a look at what the Judicial College Guidelines reveal could be appropriate compensation brackets for injuries that could be sustained in car accidents.
If you cannot see the injuries you've sustained below, please call Legal Helpline for further insight. Please note, however, all figures given would only be approximations, as your compensation payout would be subject to a medical assessment by an independent expert who would provide a medical report detailing your condition and prognosis. This could be used to evidence your MIB claim.
| Type of injury | Remarks | JCG compensation Bracket |
| --- | --- | --- |
| Wrist injuries | Leading to a total loss of function. One example is if the injury has necessitated treatment such as arthrodesis. | £44,690 to £56,180 |
| Neck injuries | Involving cervical spine disc damage or fractures that are assessed as serious, causing disabilities that are considerable, such as permanent harm to the brachial plexus, or a substantial level of movement loss in the neck and in one or more limbs. | £61,710 to £122,860 |
| Neck injuries | Fracture/dislocation/severe soft tissue/tendon damage leading to chronic conditions. | £42,680 to £52,540 |
| Neck injuries | Injuries that are as a result of wrenching that cause a serious limitation of movement, recurring or permanent pain. | £12,900 to £23,460 |
| Leg amputation | Below knee (one leg) | £91,950 to £124,800 |
| Leg injuries - Moderate | Cases in this bracket could involve complex fractures or multiple fracture injuries. Compensation would depend on the treatment needed and prognosis | £26,050 to £36,790 |
| Chronic pain | Complex Regional Pain Syndrome (CRPS) – severe, with a poor prognosis that means the victim's work ability will be extremely restricted if it is not eliminated entirely. | £49,270 to £78,840 |
As well as the compensation for your injury itself, and the suffering, pain and loss of amenity caused by it, you could also claim compensation for special damages, such as medical expenses, care costs, vehicle damage (if you do not have a comprehensive vehicle insurance policy) and earning losses.
No Win No Fee Claims Through The Motor Insurers' Bureau
Making a claim for compensation through the Motor Insurers' Bureau could be somewhat complicated depending on the nature of the accident and the injuries you've suffered. Having a personal injury lawyer to support you could help to take some of the stress of claiming from your shoulders. Here at Legal Helpline, we could connect you with a personal injury solicitor that could help you make a claim against the MIB without you having to pay legal fees upfront, or during the claims process.
To make a claim under these terms, you would have to sign a Conditional Fee Agreement. This is a contract that promises to pay a small success fee to the lawyer if they obtain a payout from the MIB for your case. You would only have to pay this legally capped fee if your claim was successful. If it wasn't then your solicitor's legal fees would not be your responsibility to pay.
If you'd like to be connected with a solicitor that works on this basis, or you'd like to ask us more about the process, please do not hesitate to call the Legal Helpline team.
Contact Legal Helpline Today
We're here to help, so if, after you've read all the things you should know about the Motor Insurers' Bureau you have questions about your eligibility, the level of compensation you could claim, or you'd like our assistance with getting a solicitor to help you claim, why not get in touch. Our team can be reached:
We'd be glad to help with any aspect of making a claim.
Resources
Is My Van Insured – Checking vehicle insurance is easy when you use this portal.
The Highway Code – If you're not sure whether a car accident was your fault or someone else's, the Highway Code could provide some insight.
The Rules Surrounding Vehicle Insurance – Here, you can read information from the government's website on insurance for motor vehicles.
Motorcycle Accident Claims – Our guide to motorbike accident claims could help you if this is the type of accident you've been injured in.
Insurance Excess Answers – Here, we have provided guidance as to what to do if you're hit by another driver and have to pay your excess.
Traffic Accident Claims – Here, we provide guidance for those who have been injured in road traffic accidents.
Guide by JS
Edited by RED