ASDA is one of the UK's biggest retailers. Thousands of people work at its supermarkets, and thousands of customers shop at them every day. The vast majority of people who work and shop will come to no harm. But there is always the possibility of having an accident in an ASDA supermarket. ASDA has a duty of care to ensure that everyone who works and shops at its premises is safe, so if you happen to have an accident that wasn't your fault and you suffer injuries as a result, you could make a personal injury claim.
If you have been injured in an accident at an ASDA supermarket, then Legal Helpline could assist you in making a personal injury claim to compensate you for the injuries and financial losses you have suffered as a result. We have put this guide together to explain how personal injury claims work. If at any point you have any queries or would like to proceed with a claim, then get in touch with our team of friendly advisers on 0161 696 9685.
Jump To A Section
A Guide To Claiming For An Accident In An ASDA Supermarket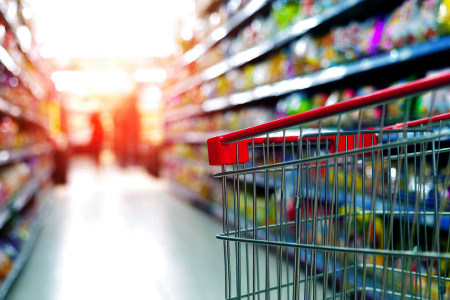 A personal injury solicitor from our panel of specialists could handle your claim against ASDA. This guide will go discuss the details of how they could do so. We'll look at the different circumstances in which claims against ASDA could be made. As well as this, we'll look at how compensation is calculated using a personal injury claims calculator and how you could save money by making a No Win, No Fee claim.
Before going any further, it is important to point out that there is a time limit that applies to personal injury claims. From the date of the accident, you are granted just three years to issue a claim. A failure to do so in this period may see you prevented from claiming altogether. We, therefore, advise that you seek legal advice as soon as possible.
What Is An Accident Or Injury In An ASDA Supermarket?
ASDA has a duty of care to its customers and its staff. This means that their shops should be run in such a manner as to reduce the risk of harm to as little as possible. The kinds of accidents we are referring to in this guide are ones which could occur as a result of ASDA failing to meet its health and safety obligations.
Types Of Shopping And Supermarket Accidents
There are a variety of accidents that could potentially occur in an ASDA supermarket. Accidents involving the facilities, such as the shelves and the trollies; accidents that could occur outside the shop, such as slipping on a patch of ice, or; slips or trips and a variety of accidents that could happen to the staff working at ASDA. All of them could potentially cause severe injuries. In the following sections, we will go over some of the different types of accidents that might occur in an ASDA supermarket and what measures ASDA should take to ensure that the risk of them occurring is reduced.
Accidents Involving A Shopping Cart Or Goods Trolley
Like most large retailers, ASDA provides shopping trolleys for their customers to use while shopping. Larger carts will be used by staff for moving and loading stock. These trolleys, cages and carts must be safe to use. A trolley which is faulty or broken could collapse and drop items. A customer could easily suffer an injury in this way. Trollies should be checked regularly, and those which are found to be faulty should be taken out of circulation and repaired.
The carts used by staff to move goods around pose a bigger risk because they are much larger and heavier and are used to transport heavy loads of products. When they are fully loaded, the person moving them might have a limited view of anyone who is standing in the way. Staff should receive training on how to safely use these carts before they are permitted to operate them, and carts should not be used if they are faulty.
If you have suffered an accident at an ASDA supermarket involving its trolleys or carts and the incident wasn't your fault, then you could be entitled to compensation.
Injuries Caused By Being Hit By A Falling Items
In shops where items are stocked on shelves, there is the potential for accidents involving items falling off shelves if they're faulty, or if the items have been loaded haphazardly instead of being stocked properly. In larger ASDA outlets which stock bigger, heavier items like home furnishings, the risk of items falling off shelves can be greater, with more serious ramifications. Other items which can seriously injure someone by falling off a shelf include tin cans and glass bottles. If the items have fallen from the top shelf, they could cause serious head injuries.
If you were injured by being hit by an item falling off the shelf while shopping in ASDA and it wasn't your fault, then you could be entitled to claim compensation. Members of staff who have been injured in the same way could also be entitled to make a claim against ASDA.
Injuries Caused By Tripping Or Falling Over
Having a slip, trip or fall could cause a serious injury. You could injure your knees, hands or elbows if you put your hands out to break your fall. Falling could cause you to hit your head on something too. Falls can be particularly dangerous for elderly people. Given the potentially serious consequences, preventing slips, trips and falls is just as important for health and safety as other concerns. Reducing the risk of slips, trips and falls can be done by:
Ensuring that staff watch out for spills and wet floors, and then to properly mop them up or put out a wet floor sign right away.

To mark out steps and uneven flooring with a "mind your step" sign.

To keep the floors clear of tripping hazards like wires or loose packaging.

To keep parts of ASDA's property clear of ice outdoors during winter.
If you suffer a slip, trip or fall in an ASDA supermarket as a result of these types of hazards, then you could be eligible to claim compensation. For more information on slips, trip and fall claims, you can read our guide to them here.
Injuries Caused By Poor Facilities And Broken Equipment
All of the facilities of a supermarket need to be maintained properly to reduce the risk of people getting hurt.  The facilities operated by ASDA are their responsibility to maintain. If they are found to have neglected their facilities and thus caused an accident, they could be liable. A few examples of the facilities which could cause an accident if they were not maintained include:
Shelves which could collapse and fall over.

The pavements and car park outside the shop could have potholes, or pavements may get damaged, giving rise to the risk of tripping accidents.

Tables and chairs in staff areas and in the customer café could be broken or faulty.

The flooring inside the shop may have fallen into disrepair and could cause slips, trips or falls

Stairs, escalators and lifts may have faults that need remedying.
Supermarket Allergic Reaction Compensation Claims
ASDA is obliged to ensure that all of the food products that it sells are safe to consume. Some foods will naturally pose some kind of health threat because they contain allergens. To ensure people's safety, retailers must ensure that they clearly label food which contains allergens and prevent cross-contamination in the preparation of food. This includes food brands sold on the shelves as well as food that is prepared on-site, such as in the on-site bakery or in the café.
Allergic reactions can be a serious health issue. If you have suffered an allergic reaction and you believe that ASDA did not do enough to keep you safe from exposure to allergens, you could make a compensation claim. For more information on allergen safety guidelines, click here.
Work Accident And Injury Claims Against ASDA
If you work at ASDA or have previously worked at ASDA, and you have suffered an injury during your employment and you believe the incident occurred because your employer did not take all the necessary steps to ensure your health and safety, then you could make a compensation claim against ASDA. 
As an employee, you have every right to pursue compensation without being sacked or disciplined by your employer in retaliation. This is the reason why all employers must have employers' liability insurance in accordance with the Employers' Liability (Compulsory Insurance) Act 1969. 
All of the accidents which could affect customers that have already been listed could also affect employees. In addition, other issues could affect employees, such as:
Accidents caused by moving vehicles (i.e. forklifts) due to poorly trained operators or a lack of maintenance.

Long term health problems, like lung disease caused by exposure to materials like flour.

Being assaulted by a customer or fellow member of staff.

Being bullied, sexually harassed or overworked.

Manual handling accidents while lifting and moving heavy objects.
For further details on making an accident at work claim, you can read this article.
What Duty Of Care Does A Retailer Have?
ASDA, as with any other retailer, has a duty of care to their customers and their employees. As their premises are open to and used by the public, ASDA is responsible for ensuring that their premises are safe under the Occupiers Liability Act 1957. 
As an employer, ASDA is held responsible for the safety of their workers and the safety of the workplace under the Health And Safety at Work etc. Act 1974. These responsibilities mean that ASDA is expected to be aware of all the potential hazards that could injure their employees.   Reasonable steps should be taken to prevent accidents from occurring. This could range from making sure that the floors are dry and clear to prevent slips, trips or falls, to ensuring that heavy lifting equipment is maintained and operated correctly to prevent serious accidents.
It is by failing to meet their responsibilities to keep customers and staff safe from preventable accidents that ASDA could become liable.
Expenses Which Supermarket Accident Victims May Be Compensated For
As well as being compensated for the pain and suffering inflicted by the injury, it's possible to recover financial losses and expenses that may have been incurred as a result of the injury.  Some examples of the types of expenses you can claim for include:
Loss of income: An injury could force you to take time off work while you recover. A more severe injury which leaves permanent effects could force you to find a new job because the nature of your injury prevents you from continuing with your old one. A very disabling injury could prevent you from ever holding down an occupation again. Any loss of income that you would have received if not for the injury could be claimed back as compensation.

Travel expenses: If your injury or your treatment for your injury necessitates a good deal of travelling around, for example, if you have had to use public transport to go back and forth to doctor's appointments, then these costs could be claimed back through compensation.

Medical care: Hopefully everything you need to recover will be provided to you by the NHS. However, if you have had to spend your own money on anything necessary for your recovery, be it a cosmetic procedure or purchasing painkillers, then you could claim it back.

Care costs: If you have suffered a permanent or temporary disability from your injury that has left you needing care and support for your day to day living, then any expenses relating to that could be claimed back.

Damage to property: if you have had your property or belongings damaged or broken as well as suffering an injury, then the costs of repairing or replacing them could be claimed back in compensation.

Cancelled plans: If you had already spent money on something you intended to do but had to cancel your plans because of your injury, i.e. being unable to go on a holiday, then the money you had spent could be claimed back through compensation.
To calculate and receive your special damages compensation you will need proof of your expenditure and losses, so it is important that you retain and collect any invoices, receipts and statements relating to expenditures resulting from your injury.
Calculating Personal Injury Claims Against ASDA
When compensation claims are made, one of the most important steps is calculating the value of general damages. General damages refer to compensation awarded for the pain, suffering and loss of amenity experienced as a result of the injury. 
The value is calculated using various factors, one of which is the severity of the injury. More compensation will be awarded for an injury which has caused more pain and anguish and has inflicted a greater degree of long-term disability than for an injury which resolved after a short time. 
In the table below you'll find a list of relevant injuries and their potential values. These figures are taken from the Judicial College Guidelines, a legal publication that details compensation awards made by the courts. To gain a more precise idea of the value of your claim, you could speak to one of our friendly advisers on 0161 696 9685. 
| | | |
| --- | --- | --- |
| Injury | Notes | Compensation |
| Moderate brain damage (i) | Cases in which there is a significant impact on the victims intellect, personality, ability to talk and on the senses. Carrying a risk of developing epilepsy | £140,870 to £205,580 |
| Moderate brain damage (ii) | Cases in which there is a moderate impact on the victims intellect, personality, ability to talk and on the senses. Carrying a risk of developing epilepsy | £85,150 to £140,870 |
| Moderate brain damage (iii) | Cases in which the victims concentration and memory is affected. Minor risk of developing epilepsy and only very limited dependency on others. | £40,410 to £85,150 |
| Less severe brain damage. | In which there is mostly, but not entirely, a recovery. There may be some impact on mood and memory and a very slight risk of developing epilepsy. | £14,380 to £40,410 |
| Moderate leg injury | Multiple or complicated fractures or crushing injuries in one leg. Extent of compensation depends on extent of impact on employment, and the degree of scarring or shortening of the leg and the risk of future degeneration. | £26,050 to £36,790 |
| Severe knee injury (i) | Serious knee injury where there is severe pain and loss of function and/or the emergence of osteoarthritis or athrodesis is inevitable. | £65,440 to £90,290 |
| Severe knee injury (ii) | Leg fracture which extends to the knee joint causing serious constant pain and severely impacting mobility. | £48,920 to £65,440 |
| Severe knee injury (iii) | Less severe injuries which cause more minor pain and loss of mobility. | £24,580 to £40,770 |
No Win, No Fee Personal Injury Claims Against ASDA
There's no need to worry about finding the money for legal bills. At Legal Helpline, we work exclusively with solicitors who run cases on a No Win, No Fee basis. No Win, No Fee agreements, also known as Conditional Fee Agreements, are designed to offer claimants financial protection and the confidence to pursue justice. If you sign a CFA with a solicitor from our panel, you will not have to pay any fees upfront, nor will you have to pay any fees during your claim either. And if your claim is unsuccessful, you will not have to pay any of the fees your solicitor has incurred in pursuing your case. 
If your claim is successful, your solicitor may seek a small contribution towards their costs. This is known as a 'success fee' and would be deducted from the compensation awarded at the end of the claim. Don't worry, the success fee is legally capped!
Our accident claims team will be happy to answer any questions about No Win, No Fee claims on our advice helpline.
Could Legal Helpline Help With My Case?
Our panel of solicitors has decades of experience handling personal injury claims. They will strive to win you the maximum amount of compensation possible and will guide you through the complexities of the legal process, explaining legal jargon along the way. And if ever you have a query or would like an update on your case, they'll be on hand to take your call.
Begin A Case With Legal Helpline
Starting a case is easy, just call us on 0161 696 9685 or use this online enquiry form to reach our team and have a chat about your accident and how it happened. These contact details can also be used to reach our team if you just want advice and to ask some questions.
Supporting References
Government guide to health and safety in retail
Government guide to employers health and safety responsibilities.
Guide by JY
Edited by REG